Followers of horror drama The Walking Dead don't have to wait much longer until they can sink their teeth into the eagerly-anticipated second half of season six, and it certainly sounds like it's going to be worth the wait as, according to actor Norman Reedus, we should expect a lot of action and animosity.
"There's going to be a fight," Reedus told Empire magazine. "I won't tell you who, when and where, but I can promise you a fight. All of us are about to clash with that motherf****r. There's a lot of turmoil in the second half of season six."
While Reedus is careful to refer to the group's imminent enemy as "who," it seems pretty obvious who he is talking about. It's long been known that big bad enemy from the original comics Negan will be introduced during the second half, played by The Good Wife's Jeffrey Dean Morgan. And boy, does the leader of the maniacal group The Saviours sound to be violent, after all he does carry around a barbed wired baseball bat he affectionately calls Lucille.
However, according to producer Scott Gimple, he might have his hands tied when he comes up against everyone's favourite scruffy-haired biker Dixon. "We put Norman through his paces. He's very scary in this back half." But things aren't all serious, "there are a couple of moments where he made me laugh out loud," Gimple revealed. "There is a whole lot of Daryl and a wide variety of Daryl."
"We have a little Butch Cassidy and the Sundance Kid-type thing going on," Reedus said of a side adventure he takes with Andrew Lincoln's Rick Grimes later on in the show. "It's safe to say that we get to do the tango, much to everyone's excitement," Lincoln adds.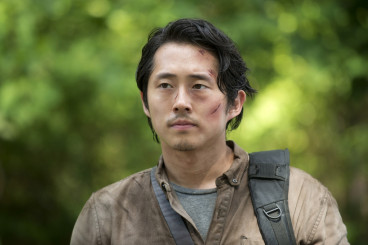 Earlier in January, fellow producer Greg Nicotero revealed to Empire that the show was "climbing towards a major death", detailing that if you'd read the graphic novels already you would already know about the hinted-at storyline.
However, more recently, Gimple has said that the writers took some "hard left turns" away from the comic-book deaths that readers may have expected. So in reality any of the characters could be in danger and there would be more of a shock factor.
But before we're inevitable forced to mourn thanks to the introduction of Negan, it's safe to say, we're just happy to hear that we'll see more of Daryl this time round after he was barely seen in the first half of the season. But just what is it that every viewer loves about the character so much? When Empire asked that question, Reedus broke it down into the most-Dixon way possible (with very little words). "He's not trying to bullshit you," he answered. "And he's definitely not judging you."
The Walking Dead's sixth season will return on AMC from 14 February 2016. What better way to celebrate Valentine's Day than with, what is bound to be a pretty gruesome episode of your favourite zombie series, eh? If you want to catch up on the series before it returns then check out our review recaps here.
For more entertainment news follow A-List on Twitter @Alistinsider