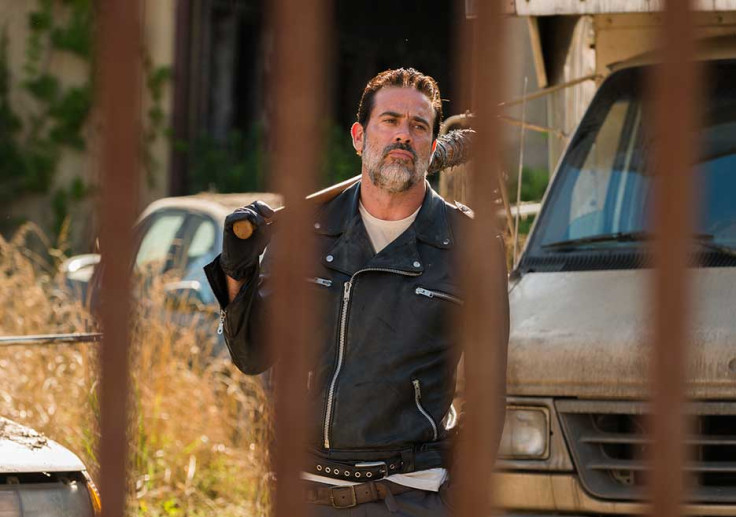 While The Walking Dead season 7 will premiere in two months from now, fans can treat themselves to a preview special episode on Sunday (14 August) at 9/8pm CT on AMC.
Where to watch
In case you miss the episode during the screening time, you can stream it live on amc.com or you can download the app via Google Play, iTunes, Xbox, Amazon and Netflix to watch it.
Season 7 will commence right after the season 6 finale and will the face of the victim who was thrashed by Negan's infamous weapon Lucille will finally be revealed. The preview, which will air on Sunday, is likely to offer a sneak peek into what fans can expect in the premiere and the season.
The special preview will be hosted by Talking Dead host Chris Hardwick. The show will have exclusive behind-the-scene clips along with interviews of the cast and crew. TWD super-fan Yvette Nicole Brown will be the guest of the evening.
According to AMC, the special episode "will give fans an early look at what to expect in the upcoming season, featuring exclusive interviews with the cast, executive producers and special guests ... as well as behind-the-scenes moments".
As the season 6 finale ended on a cliffhanger, there has been much speculation about Negan's victim and fans are waiting to see his/her bloodied face. As of now there is no confirmation if a character has been killed off, but a popular fan theory suggests that it could be Glenn – as in the novel written by Robert Kirkman – whose skull was crushed by the Savior leader.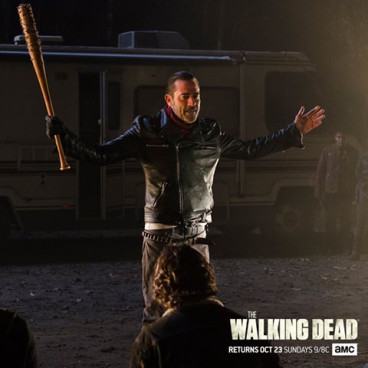 Meanwhile, Ross Marquand, who plays Aaron in the post-apocalyptic zombie thriller, teased that the character will have a very rough exit. "Everyone is expecting it to be devastating, and it is. It's a rough, rough exit, you know? That being said, I think it's a great episode, too. I think it's an episode that people will watch and talk about for years to come, honestly," he told PopSugar.
Like his other cast members, Marquand agreed that the first episode of TWD season 7 would be sad, both for the show and for the actors as well. "It was not fun. None of us were having a great time during those scenes. For people in the audience, sitting at home on their couches watching it, they're going to be feeling all the feelings that we felt. It was an absolute loss of someone that we really care a lot about. We say this time and time again, but it's not just a TV show for us — it's a family. When you lose a family member, it's extraordinarily difficult. We felt that death was like losing someone that you really care about," he said.
TWD season 7 will premiere on 23 October on AMC.