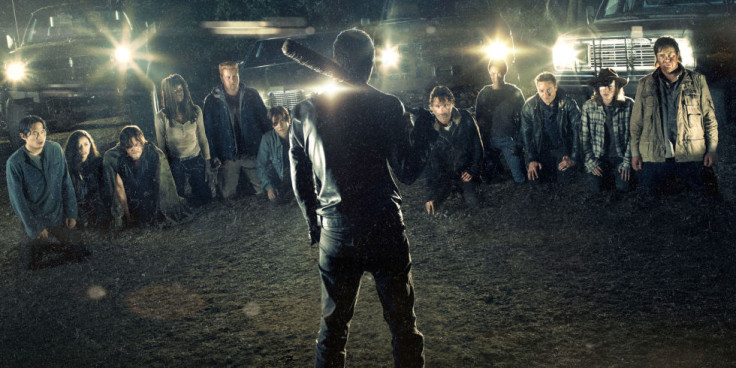 AMC released a 3-minute long trailer of The Walking Dead season 7 during the San Diego Comic-Con 2016 and it is nothing but overwhelming for dedicated TWD fans. The trailer starts with flashback scenes showing Negan's deadly game 'eeny, meeny, miny, moe' by which he selects his victim but does not show the fateful one, who receives the fatal blow.
But the most refreshing sight in the video was the introduction of dreadlocked King Ezekiel and his pet tiger Shiva. The trailer showed the super-villain playing his final game with the Alexandria safe zone people who remain kneeled and terrified before him. To make the guessing game difficult for fans regarding the victim, the trailer showed all the characters including, Andrew Lincoln (Rick), Norman Reedus (Daryl), Steven Yeun (Glenn), Lauren Cohan (Maggie), Danai Gurira (Michonne), Chandler Riggs (Carl), Michael Cudlitz (Abraham), Sonequa Martin-Green (Sasha), Christian Serratos (Rosita), Ross Marquand (Aaron), and Josh McDermitt (Eugene).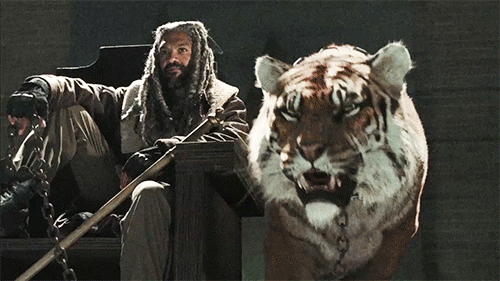 He finally attacked the 'chosen' but to fans' dismay, the screen again turns black. Cut to another society of a surviving people, where there is no bloodshed. From the promo it appears, the Kingdom is way more functional and human than the 'kill or gets killed' ones.
After losing all hopes from the post-apocalyptic world, Carol went on a suicidal path in season 6 only to get shot by the Savior men. Morgan comes to her rescue risking his life but later they were saved by few mysterious men. Form the promo, it appears the duo was rescued by the men of the dreadlocked King and was later transported to their safe zone.
A smiling face of carol was a sight to watch in the trailer and it appears she has regained her faith in humanity and will again play a major role in recuing Rick and his group's life from Negan's deadly clutch.
"It's getting more complex. We're going to find more people we haven't met before, living in the apocalypse and figuring out how to survive. Our characters will be meeting both friend and foe. We're gonna see leaders with different styles, and how they work ... some benevolent, and some not so benevolent," executive producer Gale Anne Hurd was quoted as saying Hollywood Reporter.
TWD Season 7 will premiere on 23 October on AMC. Watch the trailer below.