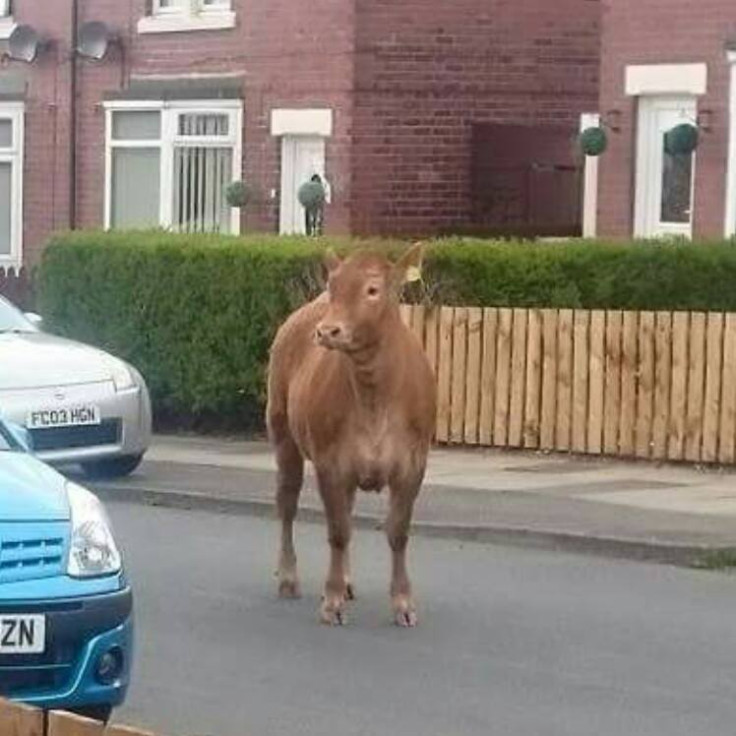 Thousands of people are planning to attend a vigil for a brown cow shot dead by police marksman in Tyneside.
An outpouring of grief has occurred after the cow, nicknamed Bessie, was killed after she escaped from the Rising Sun Country Park in Wallsend on 17 May along with two other cows.
At one stage, a police helicopter and six armed officers were tracking the cows. While two were captured, the decision was made to shoot Bessie over fears about public safety.
Following the shooting, a Facebook tribute page entitled RIP Wallsend Cow has attracted more than 7,000 fans.
Many people have used the page to express how upset at the killing of the cow.
One wrote: "I think it's terrible what happened, an overreaction from the police. I've been with distressed cows, they're scared of you. What happened to tranquillisers?"
Some also defended Northumbria Police for taking action before the Bessie inadvertently hurt someone.
"The police can't do right for doing wrong," said Carole Gregory. "If the cow had caused a pile up and killed one of your family there would of [sic] been hell on."
The page's organisers have now arranged for a candlelit vigil to be held on 22 May for Bessie at a field in at the field in Chicken Lane, Wallsend.
Dave Turner, who set up the RIP Wallsend Cow Facebook page, said: "It's not every day you get a cow getting shot in a field nearby. I think we need to mark this occasion with a serious send-off for Bessie.
"It wasn't doing anything, it was just eating a bit of grass - it probably got sick of the grass it was eating elsewhere, it heard about a nice new patch, went down and started grazing, and the next thing is police turn up and start firing at it.
"We are going to light candles and say a little prayer for her."
One post even assured that if people want to attend the vigil wearing cow print onesies "will be safe" from police.
Freelance photographer John Millard, who witnessed the incident, said people were "aghast" at the decision to shot as Bessie she was standing "a football field away" from the main road.
A Northumbria Police spokesperson said the cow was "in a highly distressed state and considered to be a significant risk to members of the public and motorists".
"The decision was made for the animal to be destroyed by firearms officers at the scene," the spokesperson added.