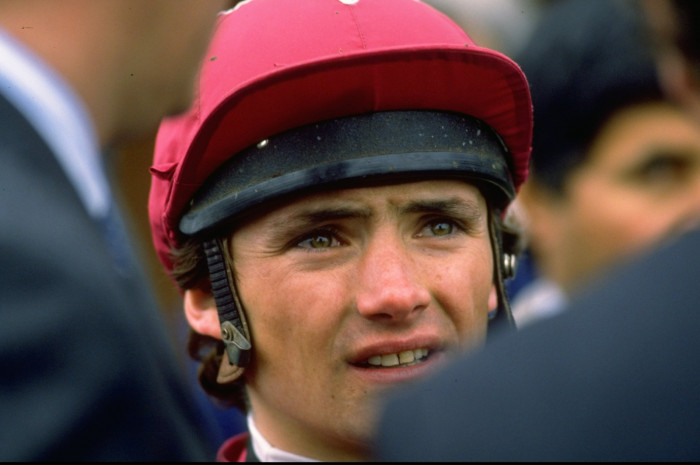 Horse racing legend and three-time Derby winner Walter Swinburn has died at the age of 55. Friends say the former jockey died peacefully at home. He had reportedly been suffering from epilepsy.
Swinburn's father, Wally, was also a top jockey in Ireland and Walter's first success came in 1978 when he won at Kempton on Paddy's Luck. Swinburn won a total of eight classics in a long and glittering career but will be best remembered for winning his first Derby on Shergar in 1981 aged just 19. Shergar was victorious by a record-breaking 10 lengths but the horse was stolen two years later, possibly by Irish Republicans. No trace of the animal was ever found.
As reported by the Mail Online, Swinburn said of Shergar: "When you were galloping, you didn't realise exactly how fast you were going because he had this really short, daisy-cutting action. He was far and away the greatest horse I ever rode and that is no insult to my two other Derby winners."
Oxford-born Swinburn also won the Derby on Shahrastani in 1986 and Lammtarra in 1995, as well as the Oaks, 1,000 Guineas, 2,000 Guineas and Prix de l'Arc de Triomphe. However a nasty fall in Hong Kong in 1996 left Swinburn in a coma for two days, and it is suspected that was a factor in his later epilepsy.
At five foot seven, Swinburn was relatively tall for a jockey and faced constant battles with his weight. He announced he had bulimia in 2000. He retired as a jockey that year and became a trainer, sending out over 260 winners including Julienas in the Royal Hunt Cup. He retired in 2011.
The world of racing paid tribute to Swinburn following news of his death. Twenty-time champion jockey AP McCoy tweeted: "Very sad to hear about the death of Walter Swinburn. Brilliantly stylish & a genius in the saddle. A jockey that God hath retained. RIP."
Frankie Dettori told The Telegraph: "It's awful news. He was a friend, a guy I looked up to, someone I sat next to in the changing room. At 55 it's so young and my heart goes out to his family. My dad rode with his dad so our families have links going back a long way."