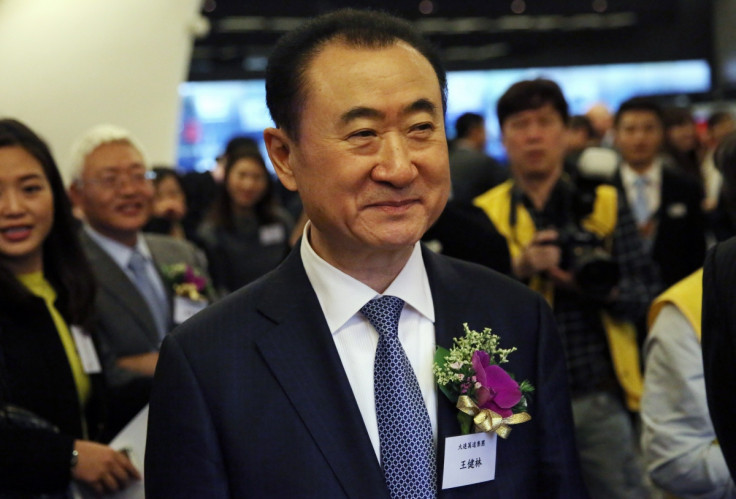 Chinese billionaire Wang Jianlin has warned Disney that it is not welcome in China. The Dalian Wanda Group chairman's attacks come a few weeks before the US company plans to open its first theme park in Shanghai.
Appearing on a show on the China Central Television channel, Wang shot barbs at Disney as well as its local government-linked partner Shanghai Shendi Group, which owns the major stake in the CN¥36bn (£3.76bn/€4.90bn/$5.5bn) resort. "One tiger is no match for a pack of wolves — Shanghai has one Disney, while Wanda, across the nation, will open 15 to 20," the 61-year-old said on the show that aired on 22 May.
China happens to be the biggest market for entertainment at the moment and many local companies are concerned about outsiders coming in to share their profits. "We will make Disney's China venture unprofitable in the next 10 to 20 years," Wang said, hinting at major expansion plans to counter the rival's presence in the country.
He went on to point out that the US-based firm's costs were much higher than those of Wanda and would eventually lead to their downfall. "To balance the books, (Disney) has to charge high prices, which will put some customers off," Wang said. "On top of this China already has Wanda — they really ought not to have come to China at all."
Wanda's Jiangxi park tickets are sold at CN¥198 on weekdays and CN¥248 on weekends and holidays while Shanghai Disney Resort's tickets are priced at CN¥370 on regular days and CN¥499 on peak days.
When contacted about these latest jibes, Disney said the comment "was not worthy of a response".
"Wanda is really threatened by Disney," said Jennifer So, a tourism analyst at China Securities International based in Hong Kong. "Wanda's skill at operating theme parks has not been proven and they have to find the right management team."