Private Swiss bank BSI, which has been ordered to close its operations in Singapore, has been slammed by its own regulator for failing to adequately monitor its relationship with Malaysian sovereign fund 1Malaysia Development Berhad. Swiss Financial Market Supervisory Authority, FINMA, accused the bank of committing "serious breaches of money laundering regulations" and "fit and proper" requirements.
In a statement dated 24 May, FINMA said the bank "executed numerous large transactions with unclear purpose over a period of several years and, despite clearly suspicious indications, did not clarify the background to these transactions."
Following its investigations, FINMA has now approved the takeover of BSI by EFG International with the condition that BSI will be "integrated and thereafter dissolved with 12 months". As part of its conditions, none of the BSI top management "responsible for the misconduct" will be allowed to take up leadership positions at EFG, the statement said.
The regulator added: "This takeover is a positive development providing clients and employees with a perspective for the future." The takeover will push the merged EFG entity into the top five Swiss wealth management companies.
FINMA has also "ordered the disgorgement of profits" of CHF95m (£65.4m; €85.8m; $95.6m) from BSI. It described the amount as the "disgorgement of illegally generated profits." The money will go to the Swiss Confederation.
BSI fully cooperated with authorities
In a statement issued on 24 May, BSI said that it had fully cooperated with both FINMA and Singapore's MAS. It said the fines, imposed by both watchdogs, will be paid from BSI's General Reserves for Banking Risks.
The bank assured its clients that it "remains well capitalised with excellent liquidity and solvency ratios." It added that it has also taken "significant steps" to strengthen its management. This includes the creation of the post of a new Chief Risk Officer and the appointment of a new Group Legal Counsel, both at Group Executive board level, to enhance the overall risk and compliance framework.
BSI group CEO Stefano Corduri has also submitted his resignation with immediate effect. Roberto Isolani, currently a member of the BSI board, has been appointed the new Group CEO, the statement also added. Isolani's task will be running the bank and guaranteeing the smooth integration with EFG.
EFG assures shareholders BSI buy carries indemnity
In a separate statement, EFG said it expects its takeover of BSI to be completed in the fourth quarter of the year, at the latest. It assured its shareholders that its share purchase deal with BSI's owner, BTG Pactual, carries an indemnity in relation to 1MDB.
A total of 51 million EFG shares will be issued to BTG and placed in a Swiss escrow account and locked up for two years under the indemnity deal. The fine imposed by the authorities, BTG said, will result in a reduction in the purchase price.
It continued: "EFG believes that these developments will draw a line, from a Swiss and Singaporean regulatory standpoint, with the past in connection with this matter and constitute another important step to remove related regulatory uncertainty for clients, employees, investors and other stakeholders."
FINMA probes 2 ex-BSI top managers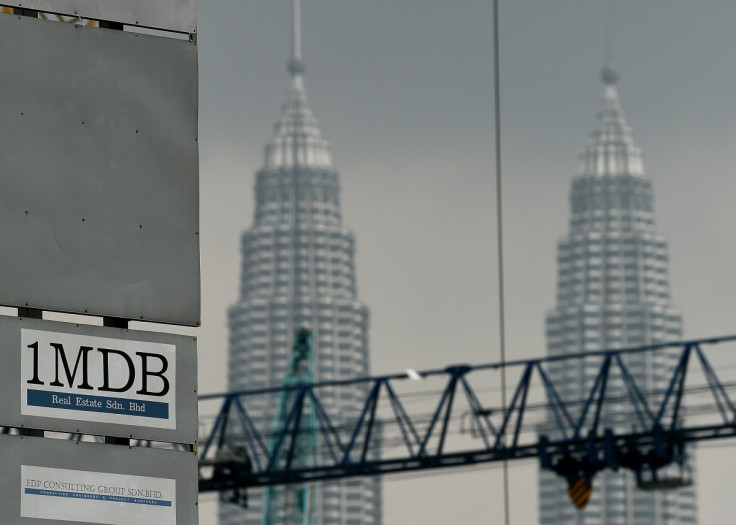 In addition, FINMA said it is also investigating two former top BSI managers, to determine what they knew about these breaches, how they behaved and their individual responsibility in the case. FINMA said it reserves the right to launch further such proceedings.
The regulator said that from 2011 to April, 2015, there were serious shortcomings in identifying transactions involving increased risk. "These failures related in particular to business relationships with politically exposed persons, the origin of whose assets was not sufficiently clarified, and whose dubious transactions involving hundreds of millions of US dollars were not satisfactorily scrutinised."
The watchdog noted that the bank's misconduct was the result of a "deliberate management decision" and that on numerous oscasions, business relationships relating to 1MDB were discussed at top management level.
It said that although BSI had business relationships with a range of sovereign wealth funds, 1MDB was BSI's largest and most profitable client group. It noted that the fees charged by BSI were "above average and out of line with normal market rates."
Finma noted that in one case involving a deposit of $20m (£13m, €17m) from 1MDB, the bank was "happy to accept the client's explanation that the funds involved were a 'gift.' " It also said that similar transactions were carried out even though the explanations and contractual documents obtained "contradicted the purpose of the account as stated when it was opened."
It also highlighted that a bank employee had flagged up in 2012 some concerns in a communication to management. The employee said: "My team is implementing these transactions without really knowing what we are doing and why and I am uncomfortable with this. ... there should be a stronger governance process around all this." No action was taken by the bank despite the concern raised.
Singapore's financial market supervisory authority, the Monetary Authority of Singapore has withdrawn BSI's local licence in the city state. It also imposed a fine of S$13.3m (£6.6m) for 41 breaches of its requirements.
Six members of the bank's senior management have been referred to the public prosecutor to face legal proceedings. The withdrawal from BSI is the first time that the Singaporean authority has revoked a merchant bank's licence in 32 years.