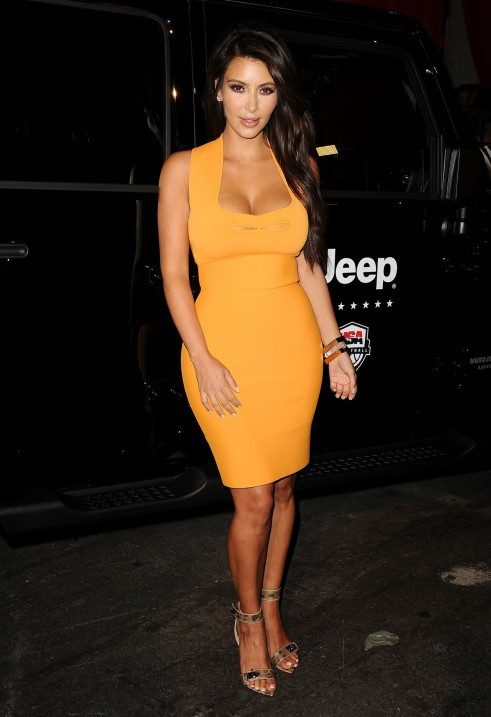 Kim Kardashian fans can finally achieve the reality star's hourglass figure because her personal trainer is spilling the beans.
Gunnar Peterson, whose clients include Angelina Jolie and Sylvester Stallone, is responsible for helping Kanye West's wife maintain her famous curves.
At a petit 5ft 2in, the mother-of-one knows she has to work hard to look good and is always up for a challenge.
"She just trains - she's one of the hardest working people inside and outside the gym. Just grind, grind, grind," he told the Daily Mail. "The work Kim puts in, she knows it pays off; I did some of her post-baby training too."
"Obviously there's a genetic predisposition but Kim works so incredibly hard. Squats, lunges, sleds, and deadlifts. She's not tall either."
Simplicity has always been the key to her workout and alternating cardio with ab, upper body and lower body exercises helps maximize her fat loss and tones her muscles. She lost an impressive 50 pounds just months after giving birth.
Kardashian works out two times a day and sometimes her rapper husband drops in on sessions to give her an extra boost.
While some may think West is marking his territory, Peterson insists jealousy has nothing to do with it.
He added: "It's not jealousy... I don't think they're worried about that but what happens is their training becomes so much a part of their daily speech they want to check it out. You can't help talking about a good session."