Khloe Kardashian Laughs off Reports Lionel Richie is Her Biological Father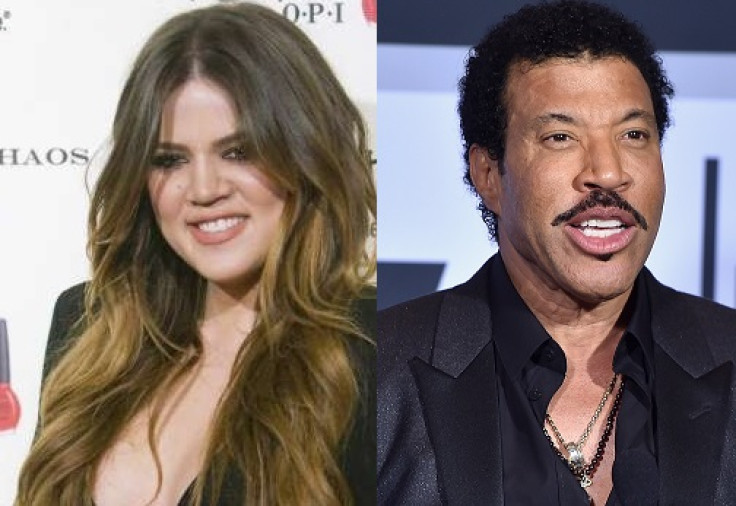 Khloe Kardashian has brushed off rumours that she is the secret love child of R'n'B icon Lionel Richie.
According to an explosive new article in In Touch Magazine, the reality TV star's mother Kris Jenner had a fling with the Easy Like Sunday Morning hit maker in the 1980s, and Kardashian is biologically his child.
Insiders claim that proof that Richie is Kardashian's real father instead of the late Robert Kardashian, is that she bares a striking resemblance to his other biological daughter 16-year-old daughter Sofia.
He had the teenager and her brother Miles with his second wife Diane Alexander, who he divorced in 2004. He adopted daughter Nicole with first wife Brenda Harvey.
"Sofia looks like she could be Khloe's little sister," a source told the publication.
The story goes on to claim that Richie and Jenner's tryst occurred when his marriage with Harvey was on the rocks.
"They [Kris and Richie] had a sexual affair - he bragged about it. He said he was on the outs with his wife at the time.
"Everyone was sleeping around with everyone else back then, and Kris was hot in those days."
This is not the first time Kardashian has found herself at the centre of a paternity drama. Previous reports claimed that her biological father was O.J. Simpson and Jenner's former hairstylist Alex Roldan.
Although Richie has not commented on the claims, it comes as no surprise that the 30-year-old star is laughing off the latest plot twist.
"I've had so many dads my head is spinning," Kardashian told Gossip Cop."
© Copyright IBTimes 2023. All rights reserved.