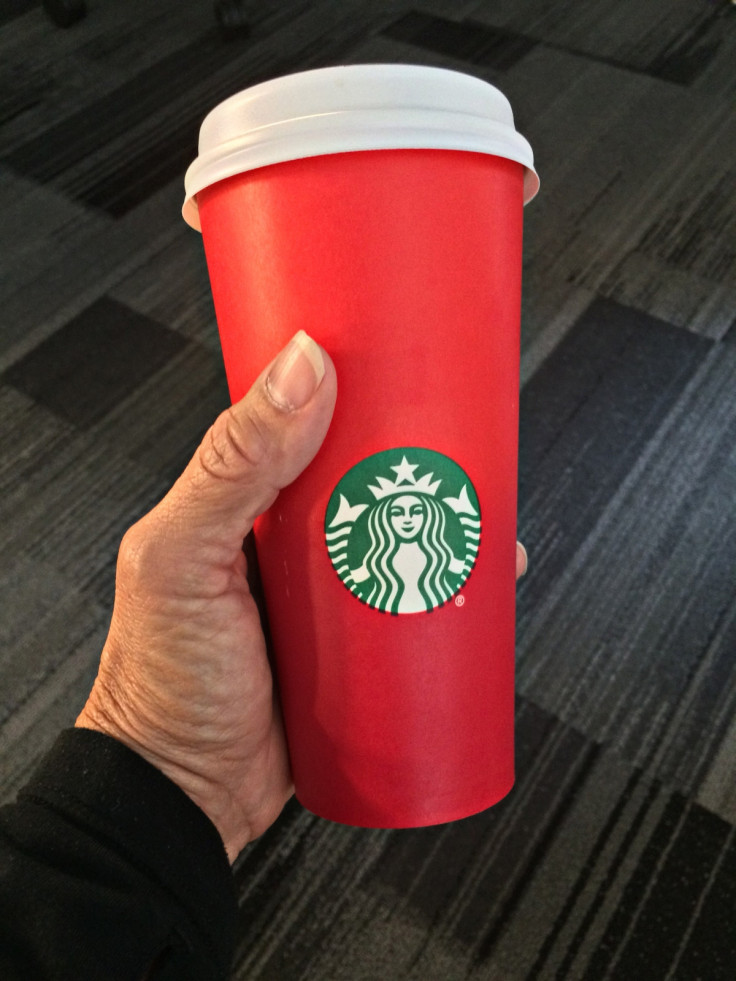 The alleged "War on Christmas" is back with a vengeance and it has arrived thanks to Starbuck's new holiday red cup. The coffee store chain has reinvented its holiday cup without tree ornaments or snowflakes and its evangelical Christian customers have taken note.
The Seattle-based company has been at the centre of an online attack, with customers announcing on social media that they will no longer buy their drinks from the chain. According to The Washington Post, one pastor has urged those who do not want to boycott Starbucks to tell baristas their names are "Merry Christmas" when they order their drinks.
The backlash against Starbuck began with a Facebook video posted by Christian evangelist Joshua Feuerstein on 5 November who criticised the company for the lack of explicit holiday messages on the cups. Feuerstein called on Starbucks customers to "start a movement" with the hashtag #MerryChristmasStarbucks. At the time of publishing, the video had 13,385,630 views, 165,064 likes and 474,859 shares.
According to Amobee Brand Intelligence data, digital engagement around the company has seen a significant rise in the last five days. The Wall Street Journal reported that the marketing technology company found that there have been 40,455 tweets between 5 November and 12pm ET on 9 November around "Red Cup," the hashtag #MerryChristmasStarbucks or "Starbucks Red Cup".
However, Starbucks has said that claims it wants to wage a war on the holiday are unfounded. "In the past, we have told stories with our holiday cups designs," Starbucks vice president of design and content, Jeffrey Fields, said in a statement on 8 November. "This year we wanted to usher in the holidays with a purity of design that welcomes all of our stories."
The company added: "Creating a culture of belonging, inclusion and diversity is one of the core values of Starbucks, and each year during the holidays the company aims to bring customers an experience that inspires the spirit of the season." The Wall Street Journal noted that this is not the first time the company has courted controversy. Earlier this year, it faced backlash for attempting to stimulate a conversation on race by having baristas write "Race Together" on cups.