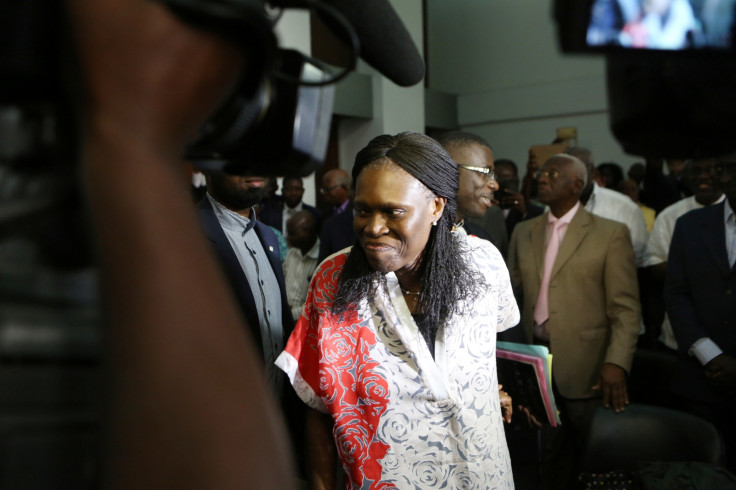 Ivory Coast's former first lady Simone Gbagbo's trial for crimes against humanity and war crimes, which has been almost paralysed for the past four months amid deferrals and suspensions, once again stalled on 7 March after she refused to attend the latest hearing in the commercial capital Abidjan.
Gbagbo, who has been in custody in Ivory Coast since April 2011, was sentenced to 20 years in jail for offences against the state in May 2015. She has also been indicted by the International Criminal Court for crimes against humanity during the 2010-2011 post-election crisis.
Her second trial at Ivory Coast's highest criminal court has been marred by fears she will be denied a fair trial. Claiming the latest case against her was "biased", her lawyers walked out of court in October 2016 and their empty chair strategy has hobbled proceedings.
On Tuesday, a new hearing lasting just 30 minutes was held without the accused, nicknamed the Ivorian Iron Lady during her husband's time in power. Instead of her assigned lawyers, only three court-appointed representatives were present.
Proceedings did not cover the substance, but the form of the case. The defence, which complained it had not received certain orders from the Assize Court in time according to a report by RFI, rejected claims it was employing delaying tactics.
"Our client faces life imprisonment. It is our duty to ensure that all rules of law are respected," one of Gbagbo's lawyers is quoted as saying by the French public radio service.
The trial has seemed shambolic at times over legal wranglings and Gbagbo's lawyers' insistence that a number of prominent figures appear in court.
These include the current president of the National Assembly and former leader of the rebel group Guillaume Soro, former prime minister Jeannot Kouadio Ahoussou, former minister Charles Koffi Diby, and ex-army leader, General Philippe Mangou.
Commentators believe these witnesses will probably never take part in the trial in Abidjan – which the defence is protesting.
Three rights organisations representing 250 victims and civil parties have also refused to participate in the trial, citing an incomplete investigation into her role in alleged violations and breaches of the nation's criminal procedure in the preparation for the trial.