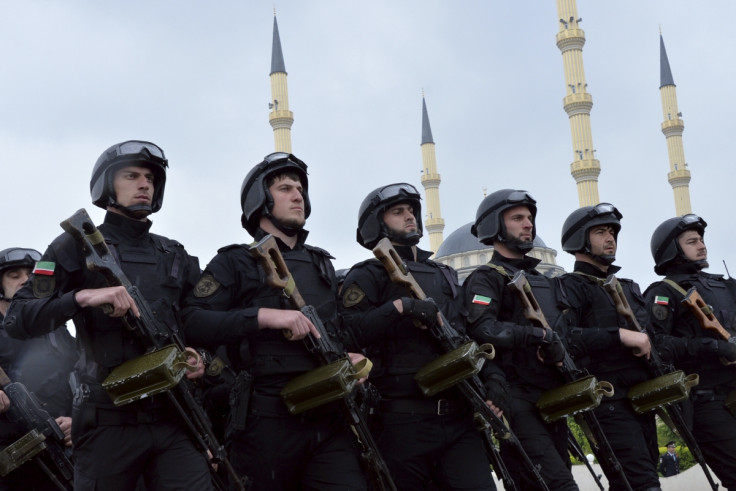 Seven suspected Islamic state militants have been arrested for allegedly planning terrorist attacks in Moscow and St Petersburg.Those held in custody were Russian nationals and citizens of Central Asian states, Russia's Federal Security Bureau (FSB) said.
Police found an explosives lab, according to a Reuters report. The group were being led by an Islamic State (Isis) fighter who had travelled into Russia from Turkey. The suspects who were detained in Yekaterinburg, a city 900 miles east of Moscow, have been charged with terrorism, and the illegal possession of weapons and explosives.
Police said they had uncovered a bomb-making laboratory during searches of the suspects' homes and had found detonators, guns, grenades and extremist literature.
"It was established that after the terror acts, those detained plan to leave for Syria to take part in military action in the ranks of Islamic State," the FSB said.
Members of the IS militant group were reportedly planning attacks in the Sverdlovsk region in the Urals and were keen to head to Syria in order to join up with IS.
Russian State TV announced that Chechen forces loyal to the Kremlin are on the ground in Syria gathering military intelligence deep inside IS-controlled territory, and this knowledge is being used to determine key bombing targets.
Chechen intelligence agents have also worked their way into the ranks of IS, according to Ramzan Kadyrov, the Kremlin-backed leader of Chechnya.
But Dmitry Peskov, a spokesman for President Vladimir Putin, refused to confirm the presence of Chechen forces in Syria.
The Russian National Anti-Terrorism Committee revealed in January that it discovered several groups, mostly operating from Russia's North Caucasus region, plotting terrorist attacks across the region.
Ramzan Kadyrov, leader of Russia's Chechen region and close ally of President Vladimir Putin, said Chechen spies loyal to Moscow were working within Islamic State in Syria. "An extensive spy network has been set up inside Islamic State," Kadyrov's office quoted him as telling Russia's state-controlled Russia 1 channel.
He said Chechnya's "best fighters" had been sent to Syria to gather information about militants' structure and numbers. "Thanks to their work as agents, the Russian air force is successfully destroying terrorist bases in Syria."
Islamic State in Syria posted footage in December of the murder of a man it identified as a Chechen who had been spying on them for Russian intelligence. Kadyrov, himself accused by campaign groups of human rights abuses, denied he was a spy.
Hundreds of Chechens are believed to be fighting with IS and Moscow fears they may return to attack Russia, which they have threatened to do.