Dame Joan Collins is planning a spectacular pre-Christmas cleaning. The self-confessed hoarder has decided to put more than 1,000 personal items up for auction, from power suits and fur coats, to monogrammed luggage and two love letters written by Warren Beatty.
The collection will be auctioned at Julien's Auctions in Beverly Hills on 16 December with bids being taken online and over the phone as well. The sale will feature unique pieces of art — a derriere painting by Picasso, a ballerina pastel piece by Collins's son, artworks by Conrad Marca-Relli — her husband Percy Gibson's uncle, along with various framed tapestry works.
Household items like silver-plated trays, candle-holders, mirrors, home decor items and even a set of sofas are also up for bids. A collection of Spanish silver crabs and lobsters are one of the quirky items available with a note from the actress saying, "I visited Acapulco every winter for years and I fell in love with these silver crustaceans — even though I am allergic to shellfish!"
Costumes from Collins's most iconic role as Alexis Carrington Colby in the TV drama Dynasty are also part of the collection and include a fur and leather cape, gowns, suits and jewellery. Up for grabs is the custom-created ensemble she wore for the ceremony in which she was made a Dame Commander of the British Empire in March. She adds a note with the dress recollecting, "Becoming a Dame was one of the great moments of my life. Prince Charles was kind enough to say, "About time too"."
One of the great collector's items is a set of vintage monogrammed Luis Vuitton travel cases that have been priced between £1,977 ($3,000) and £3,954 ($6000) each. A 1973 MG Midget Mark III Roadster has been given a £5,272 ($8,000) to £6,591 ($10,000) price tag.
Many of the pieces will be accompanied by notes from the actress explaining the significance of the item or with photographs showing when she originally used it.
One of the most interesting pieces is a collection of letters from Collins's short-term fiancé Warren Beatty. The letters were written by Beatty in the 1960s when both actors were fairly unknown and will be sold with their original envelopes addressed to the actress.
Included with the letters is a playbill from the opening night of Beatty's first play, A Loss Of Roses, along with a black-and-white photograph of the two being introduced to Princess Margaret. The love letter collection is expected to fetch between £987 ($1,500) and £1,975 ($3,000).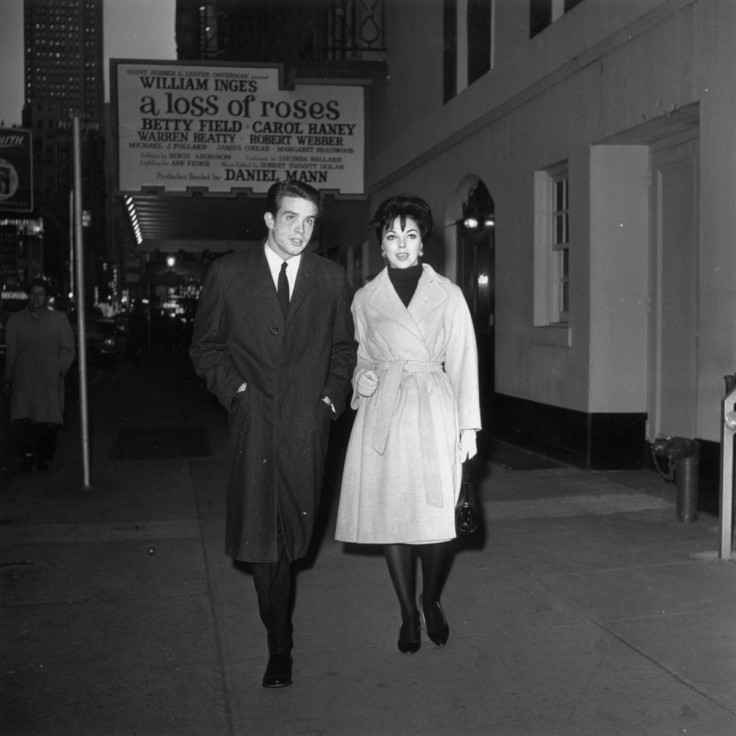 The romance between the two stars fizzled out when rumours of Beatty being linked with his co-stars became too much for Collins to handle. "Marriage to Warren would never have lasted because he simply loved the ladies too much," she mentions in her tell-all book Passion For Life.
"How right I was. In the end, his list of conquests — among them Natalie Wood, Julie Christie, Leslie Caron, Diane Keaton and Goldie Hawn — read like a Who's Who of Sixties and Seventies glamour queens," it continues.