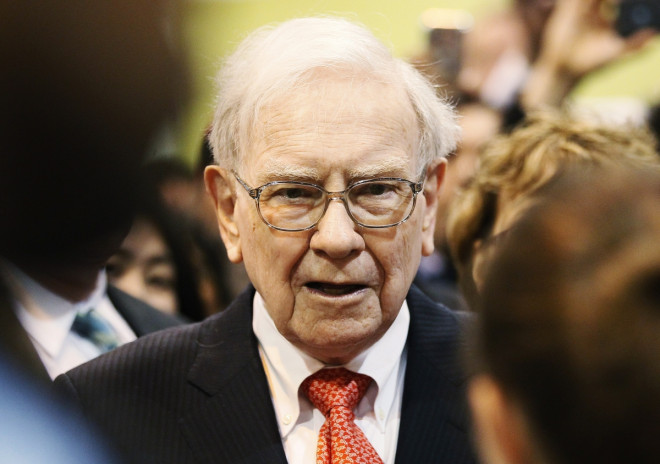 Billionaire investor Warren Buffett has said that he would buy "very few" technology stocks as a number of technology companies go public at high valuations.
However, he noted that there is no bubble in the tech sector, which recently witnessed a wave of share sales.
"There's very few tech stocks I would want to buy at the prices they sell for, but it's not remotely like the bubble that existed 15 years ago," the Berkshire Hathaway CEO told Bloomberg Television.
"We're not seeing total craziness or anything of the sort, but we're certainly seeing some companies go public at very high valuations and some private transactions at some pretty fancy prices."
Investors in tech stocks were in a selling frenzy in the beginning of April, as they sought companies with stable dividends and earnings. The Nasdaq-100 index, which is heavily weighted with technology stocks, declined the most in two years on 4 April.
Nevertheless, most of the losses were offset by the gains that technology shares achieved last year.
Warren Buffet, popularly known as the "Oracle of Omaha", is famous for his investment strategy based on the idea of intrinsic value, which is the underlying value of a stock based on its future earnings power.
Buffett had been avoiding technology stocks as he found it very hard to determine their future value. He seeks to invest in companies with a significant amount of certainty.
"Technology is just something we don't understand, so we don't invest in it," he told Berkshire investors in 1998.
Nevertheless, he invested in companies like IBM, which he believes to have better financial management and great potential.
"I can think of no major company that has had better financial management, a skill that has materially increased the gains enjoyed by IBM shareholders," Buffett said in his 2011 annual shareholder letter.
"The company has used debt wisely, made value-adding acquisitions almost exclusively for cash, and aggressively repurchased its own stock."