Warren Gatland has been confirmed as the new coach of the British and Irish Lions for the tour to Australia in 2013.
The 48 year old led Wales to their first grand slam title in 100 years in 2008, and again in 2012, sandwiched between a run to the semi-final of the 2011 World Cup in New Zealand.
Gatland, who succeeds Ian McGeechan, will aim to lead the Lions to their first tour victory for 15 years in their 125th anniversary.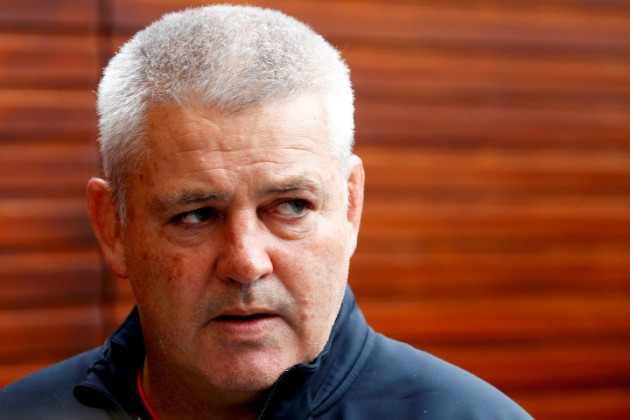 "I am really honoured to have been asked to take the position of head coach for the 2013 British & Irish Lions Tour to Australia," Gatland said.
"I really enjoyed the experience as one of the assistant coaches in 2009 and since then have harboured the ambition to lead the Tour to Australia next year.
"There is no question it will be one hell of a challenge. Playing in the southern hemisphere is one of rugby's hardest challenges. The Lions came close in South Africa and our ambition is to win the series in 2013, and I believe we have the players to do that.
"Over the coming months I will give careful consideration to the make-up of my coaching staff and of course the playing squad itself.
"A Lions Tour is unique; it is the ultimate career pinnacle for coaches and players. I want to ensure that we get the Tour environment right so that we are hugely competitive and that our fans are proud of their team."
Following Graham Henry's tenure in 2001 during the tour to Australia, Gatland becomes the second foreign coach to lead the Lions.
The Tour comprises of 10 matches starting in Hong Kong against the Barbarians in 1 June, with the three test matches in Brisbane, Melbourne and Sydney.
Gatland suffered injury to both ankles in April after falling from a ladder while at home in New Zealand, forcing him to miss Wales' tour of Australia in June, and Lions tour manager Andy Irvine says now fully recovered, the Kiwi is the right man to lead the side next summer.
"It has been no secret that after the initial selection process Warren was our preferred candidate," Irvine said.
"However, his unfortunate accident earlier this year in New Zealand during the selection process did delay the appointment. We naturally had to ensure he would be fit to take up the post.
"Those concerns have now been addressed and The Lions Board is delighted that Warren will lead the Tour to Australia next year.
"Warren has an outstanding record as a coach and has been fully embedded in rugby in the UK and Ireland since 1989.
"His achievements include steering Wasps to English and European club success and more recently he has overseen Wales to two Grand Slam titles and a semi-final at the 2011 Rugby World Cup."