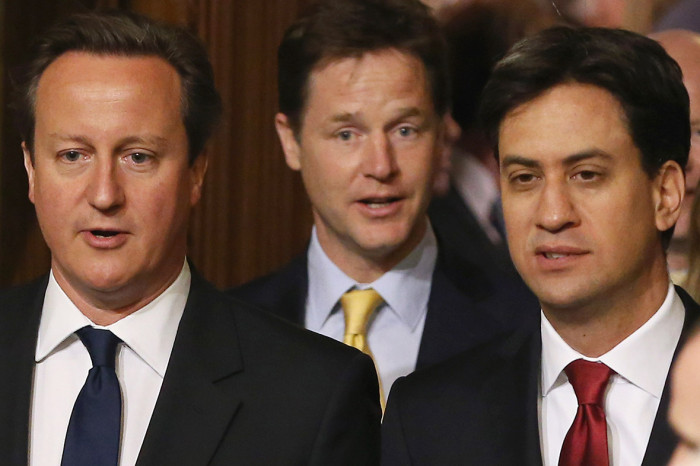 The latest ICM poll capped a troubled few days for Prime Minister David Cameron, showing Ed Miliband's Labour Party have overtaken the Tories and raced into a seven point lead ahead of next year's general election.
According to the poll, commissioned by The Guardian and carried out between 8-10th August, Labour's support has risen five points in the last month to 38% - its highest rating since March. Over the same period the Conservative vote fell three points from 34% to 31%.
Cameron has had a dismal few days, with one of his most able ministers Baroness Warsi quitting over the PM's position on Gaza. Warsi's surprise resignation, announced on Twitter, was deeply embarrassing for the Prime Minister. Later Warsi said the Conservatives would not win outright in 2015 because they were failing to address the needs of ethnic minorities.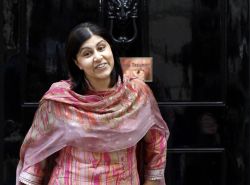 Also last week Mayor of London Boris Johnson announced plans to stand for Parliament in 2015, amid widespread speculation he could be a future party leader. Almost a third of voters (29%) think he should be the next Tory leader after Cameron and the ICM poll found if that happened Labour's lead would be cut by three points.
The ICM poll makes better reading for Ed Miliband, who had been fiercely criticised within his own party for failing to connect with voters - and even for his inability to eat a bacon sandwich. The Libdem share of the vote remains unchanged on 12%. The UKIP vote goes up one point to 10%. However if Johnson was Conservative leader, Ukip's share would drop to 7%.
As if the last few days hadn't been bad enough for Cameron, who is still holidaying in Portugal, he is now facing calls to recall Parliament to debate Britain's response to the rapidly changing situation in Iraq. Some MPs are unhappy at Britain's hesitance to contemplate air-strikes against Islamic State, formerly Isis. Last summer Cameron recalled MPs to vote on military action against Syria, but lost when some Tories refused to back him.
Labour MP for Ilford South Mike Gapes wrote in the New Statesman: "The prime minister may feel unable to act now following his defeat and mishandling of the Syria debate last August. He should get over it and urgently recall parliament."