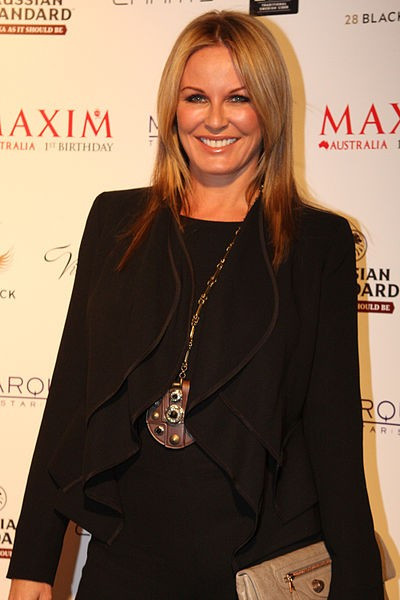 Australian TV star Charlotte Dawson may have been driven to take her own life by a long-running hate campaign by online trolls.
Dawson, whose body was found in her apartment in Sydney on Saturday after an apparent suicide, was on Twitter only hours before she died.
Dawson had previously attempted suicide in 2012 after Twitter trolls directed a tirade of abuse at her. She had taken prescription tablets with wine and tweeted "Hope this ends the misery ...you win" in a suicide note to her cyber tormentors.
In an interview after leaving hospital Dawson said: "It just triggered that feeling of helplessness when the trolls got to me. They got the better of me and they won."
However, her revelation prompted even more abuse on Twitter. Some users of the social media site wrote comments such as:
"please put your face into a toaster. #diecharlotte"

"Please do the world a favor go hang yourself.#diecharlotte"

"on behalf of the world would you please go and hang yourself."

"Kill yourself you putrid piece of ****."
The New Zealand-born star, 47, had spoken of living with depression for many years and had been said to be anxious about an upcoming 60-minute documentary about her former husband Scott Miller, an Australian Olympic silver medal-winning swimmer who became addicted to drugs and was convicted for illegal drug and firearm possession.
It's alleged she had recently been dropped from the presenting line-up of Australia's Next Top Model, which she had presented for several years, and told the Herald Sun Confidential: "I'm tired of the anxiety that comes with working in media, especially as a woman because you're scrutinised daily and abused about the way you look."
In recent years Dawson had led a high-profile anti-bullying media campaign, but later revealed that this had prompted even more online abuse and that she had even received death threats from trolls.
Kate Carnell, chief executive of Beyond Blue, a not-for-profit organisation promoting depression awareness, criticised Twitter for failing to follow the lead of other internet giants including Facebook, Google, Yahoo and Microsoft by signing up to an Australian government complaint-handling programme designed to remove hateful material from social media sites: "There's lots more work that people like Twitter need to do."