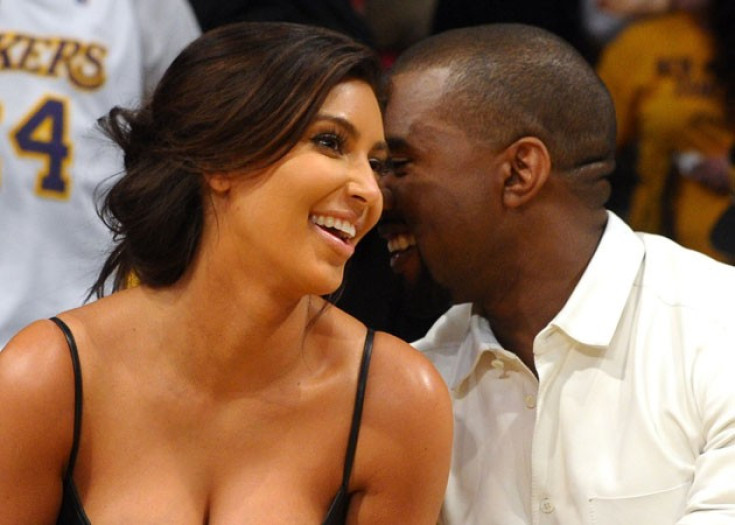 Prior to her romance with Kanye West, Kim Kardashian most famously dated and married American basketball player Kris Humphries – all for a total of 72 days, back in 2011. She believes the failed romance was something she had to go through to find out what she really wanted, and it seems what she wanted was Kanye.
Talking to Ryan Seacrest during the Keeping Up With The Kardashians 10th Anniversary Special, Kim recalled the first time she met her current husband. "I met him in 2002 or 2003. He was recording a song with Brandy and I was her friend and vividly remember hanging out with him. Then they did a video together so I'd see him a few times," she said.
"I remember he was asking his friends 'who is this Kim Kar-de-jon?' He didn't know what my name was and it was really cute."
Since then the two kept in contact, through her engagement and marriage to Humphries. "Right before I got married to Kris Humphries we were talking and I just went a different direction," she said but would not confirm in certain terms to Seacrest if they were more than just friends at the time. "I don't really know. I can't remember. Probably all of the above."
The 36-year-old recalled the moment she fell madly in love with the Famous singer. "After my breakup I was feeling really low and down and he was like, 'Just come to Paris and see my fashion show'. He jokes that he put on this whole fashion show just to get a date with me," she said.
"I went and I stayed with him and that's where we started dating. I swear from the moment I landed and was there, I fell madly in love with him and I thought 'Oh my god, why didn't I do this sooner? This is like what real life is like, and love, and fun and real support. This is what it is'."
The couple got married in 2014 and share two children, daughter North and son Saint.