Brad Pitt worried about his children's future as Angelina Jolie not providing basic education – Report
A source close to family claims that the six children are allowed junk food and keep late bedtimes.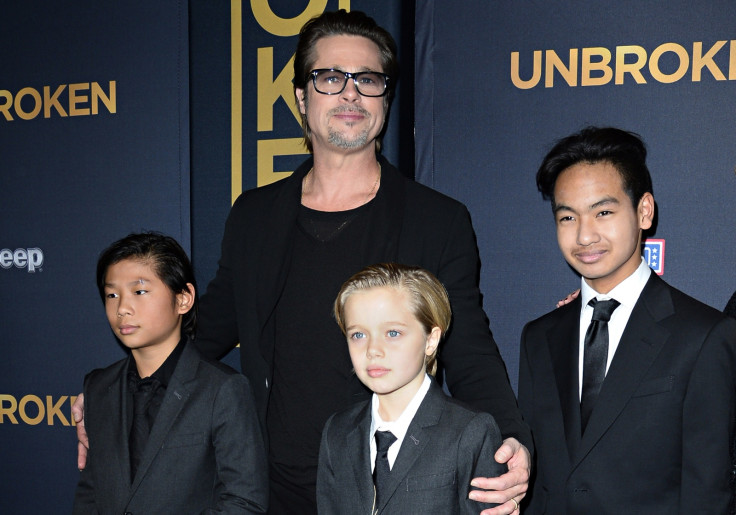 Brad Pitt is allegedly concerned about the care his children are receiving from their mother, Angelina Jolie. A source close to the family claims the actor is worried that they are not receiving a basic education and would prefer that they were sent to structured private schools rather than home tutored.
"He's troubled that they are not getting enough basic education from home tutors, whom the kids know how to con and manipulate," the source told In Touch Weekly. "One of Brad's biggest bones of contention with Angelina remains his wanting the kids in structured private schools. He knows they are smart, loving children, but he doesn't want to see them become lost individuals later on in life.
"He wants a firm say in their education when custody is finally sorted out," the person added.
According to the insider, being a single parent has overwhelmed Jolie and she is finding it difficult to manage her six children — Maddox, 16, Pax, 13, Zahara, 12, Shiloh, 11, and nine-year-old twins Knox and Vivienne.
Aside from their education, or lack thereof, the source claims that Jolie's "no rules" style of parenting has allowed the children to run riot. "It's not uncommon for all of the kids to be up past midnight during the week, eating sugary snacks and soda," the individual said. "They go to bed very, very late and end up sleeping in very late the next day."
While the source claims the Jolie household is far from stable, earlier this month, the 42-year-old actress opened up about being a single mother and credited her children for helping around the house. "The children are amazing. It's so moving to see how much they help each other. The big brothers help the little kids, and all of them help me. They have really come into their own," she told the Radio Times.
© Copyright IBTimes 2023. All rights reserved.