Jewish schools in US on high alert after new wave of bomb threats
More than 20 Jewish institutions across the country received calls about impending attacks on 27 February.
Jewish schools and community centres across the US are being asked to heighten their security measures following a new series of bomb threats. On 27 February alone, 13 community centres and eight schools received calls regarding imminent danger, the fifth such series of scares to take place in 2017.
According to the Anti-Defamation League (ADL), over 90 such threats were called in since January.
Following the search of the various premises, it was discovered that the latest threats were a hoax.
The threats, however, have given rise to concerns over growing anti-Semitism in the country and come on the heels of the desecration of close to 100 headstones at a Pennsylvania Jewish cemetery on 26 February.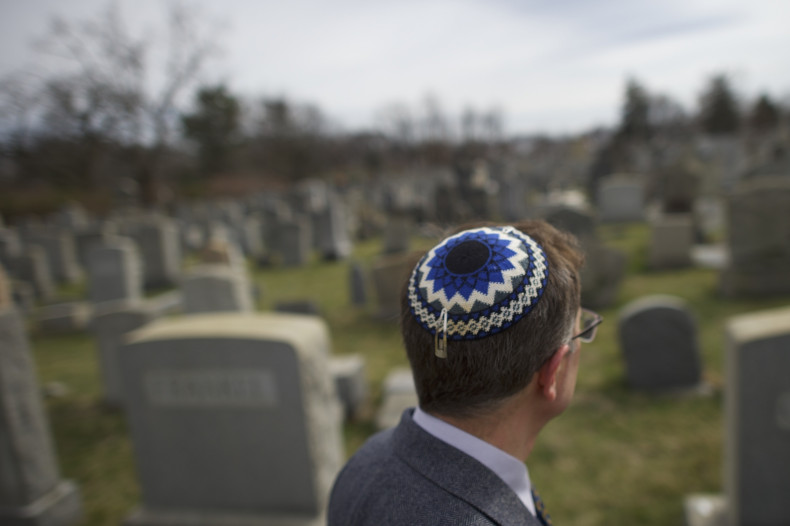 "While this latest round of bomb threats to Jewish community centres and day schools across the country again appears to not be credible, we are nonetheless urging all Jewish institutions to review their procedures," said ADL CEO Jonathan Greenblatt.
A similar string of incidents took place recently, where a Jewish cemetery in Missouri was vandalised and at least 11 bomb threats were made to Jewish institutions in one day alone.
"There's something very wrong in our national climate when hateful individuals feel empowered to threaten our children like this," Virginia Attorney General Mark Herring wrote in a statement in response to Monday's incidents. "This recent wave of anti-Semitism is cowardly [and] disgusting."
Rabbi Mitchel Malkus, head of the Charles E Smith School in Maryland, which also received a bomb threat, opined that the surge in anti-Semitic incidents is in direct correlation to the current political climate in the US. "I do welcome what the president said," Malkus added, referring to Trump's statement following the previous attacks.
"He wants to make sure these incidents do not continue. I would like to see more of that in a clearer message," he said, according to The Washington Post.
The JCC Association of North America also called for stronger action from the Trump administration.
"The Justice Department, Homeland Security, the FBI, and the White House, alongside Congress and local officials, must speak out – and speak out forcefully – against this scourge of anti-Semitism impacting communities across the country," David Posner, director of strategic performance for the association mentioned in a statement, stressing that the authorities need to spend more time acting than talking.