Watch the moment a black bear broke into a home to play the piano
The intruder entered through a window to play a few chords.
A Colorado family out for a weekend trip came back home to find their kitchen and some other rooms ransacked. Their initial fears of a robbery attempt turned into surprise when footage from their security camera revealed the real culprit – a huge black bear.
Videos posted online show the bear roaming around the living room of the house, but the most interesting part that has made the video go viral was the bear playing a piano.
At one point in the video the animal is seen standing on his hind legs and pressing a few chords, before continuing to ransack the house.
"I'm like, 'Oh my gosh, there's the bear,' and then all of a sudden, it jumps over the railing and is over here and on the piano and I'm like, 'Oh my gosh.' It was crazy — I was shocked," Katie Haley, 21, the daughter of the homeowner, told Inside Edition.
Police reportedly searched the area for the bear, but could not locate the animal. The homeowners suspect the bear could have entered the house through an open kitchen window.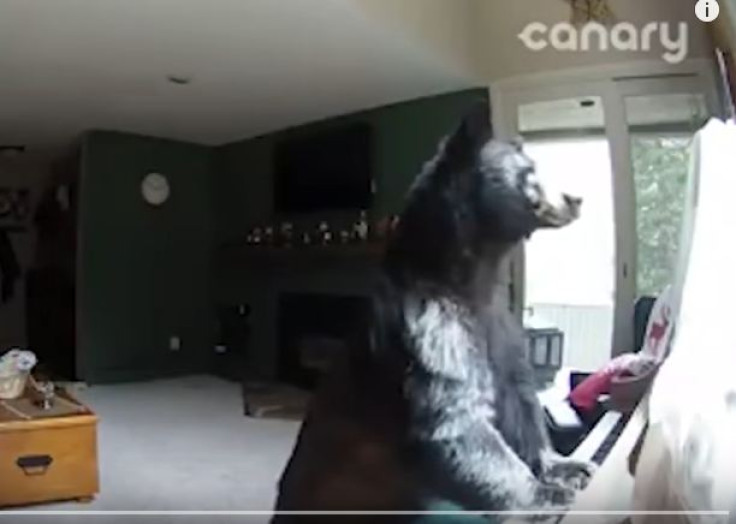 It was not clear when the incident took place, but the video was first posted on YouTube on 2 June. Similar incidents of bear break-ins have been reported in the past.
The last video to go viral was that of a "hungry" bear trying to enter a Connecticut home while the homeowner was baking brownies. The incident in the US state was reported in early May.
The bear unable to enter the home because of a locked glass door reportedly scratched the screen on the door. Images of the bear standing on a porch handrail were widely circulated on social media sites.
Following the incident, state authorities had warned residents to avoid confrontation with the animals that were growing in number in the state.
© Copyright IBTimes 2023. All rights reserved.