A hungry black bear in the US state of Connecticut tried to get into a home after it was denied to taste fresh-baked brownies.
The unwanted visitor, who was visibly unhappy, even managed to rip off the screen door, but couldn't succeeded in opening the glass sliding door, even after climbing on to a porch handrail. The bear was seen by a neighbour of the house, who came to visit the owners.
Bob Belfiore, resident of Avon town, took the pictures and said the animal was not easy to be scared off, describing the experience as "a harrowing" one.
"Though it looks cute on the railing, this bear was angry about not being able to get at the food," Belfiore said.
According to reports, the bear even tried accessing other doors to the home so that he could reach the kitchen for food.
"He actually left the kitchen area and went to a second set of doors off the deck and tried those, and then went to a third set of doors into the living room and attempted to get into those," the neighbour said.
"We have a bear attempting to get into a house and he's not afraid of noise, screaming or yelling or pounding," Belfiore told emergency responders on phone but before they could reach, the unwanted guest had already left the place. He might have lost interest by then.
Connecticut's Department of Energy and Environmental Protection (DEEP) has advised residents to avoid "encounters and potential conflicts" with black bears. It has also asked the people to take precautionary measures as the state's bear population has been growing, and that they become more active in the spring time.
"If you genuinely care about bears, you should never feed them - either intentionally or unintentionally," DEEP Deputy Commissioner Susan Whalen had said in April.
She added these animals have lost fear of humans and are more probably to become a "nuisance" creature soon.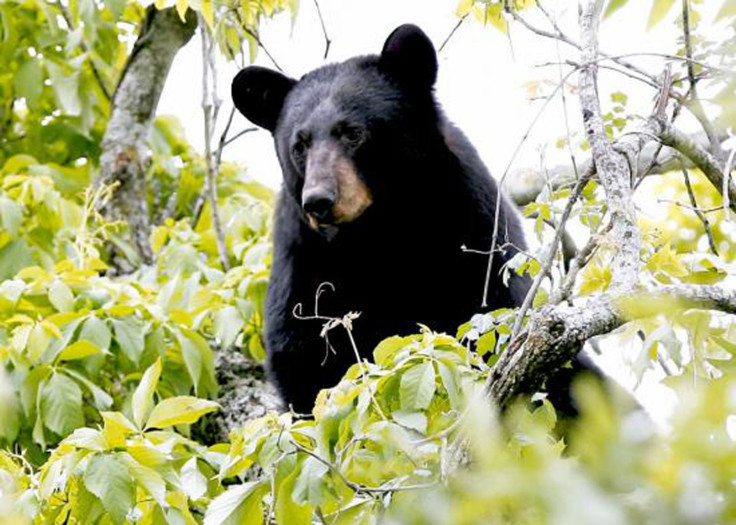 However, this was not the first time when a bear was seen intruding into people's space. Recently, a bear was spotted on camera sneaking into a man's backyard to go for a swimming.
Vijay Kotrappa posted a video to YouTube of the black bear casually wandering past his home in La Verne, in Los Angeles County, and getting into the swimming pool to cool off in the Californian sun.