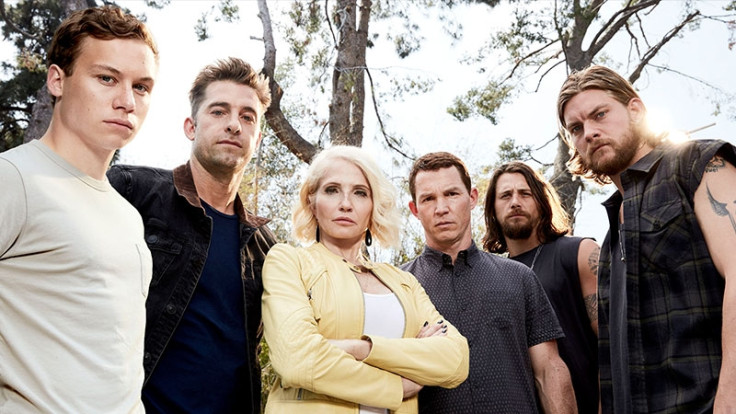 Animal Kingdom takes the audience to the gorgeous coastline of southern California, only to intensify the experience of watching a criminal family at work. The dark and twisted Cody family returns with a brand new episode on TNT this Tuesday titled Dead To Me.
Click here to watch the episode live online on the official website in the US. Episode 4 of the TNT drama featuring Emmy winner Ellen Barkin will air on the network on 28 June at 9/8 c.
So far, the American drama series developed by Jonathan Lisco has introduced the principal characters to viewers including the Cody family matriarch Janine – better known as Smurf in her gang – her adopted son Baz, who is also the head of operations, and the estranged grandson Joshua aka J.
Having finally become a member of the violent family whose relationships edge dangerously on incestuous inclining, J realises the importance of keeping secrets.
Read the official synopsis for the episode here:
As the boys gear up for Pope's birthday, Smurf wants to know if they're playing by her rules. J learns more about his mother's estrangement from the family.
In the previous episode, Pope, who has been just released from prison, makes a heist plan with his nephew J, but decides not to mention it to Smurf. With the kind of influence the Cody matriarch has on her boys, clearly the hushed affair does not go down well with her as she furiously enquires: "You guys are running jobs, behind my back?"
Watch the trailer for the upcoming episode here:
The official synopsis for the upcoming episode of Animal Kingdom teases that the situation isn't going to get any better as Smurf is still wary of her boys "playing by her rules". Also, the newest member of the criminal clan might uncover some facts related to his "mother's estrangement from the family".
Judging by the episodes till now and the latest promo, it seems Smurf is going to have a hard time controlling her sons, who are interested in running their own schemes. To tighten her hold on J, she almost threatens her grandson saying: "Don't ever lie to me again."