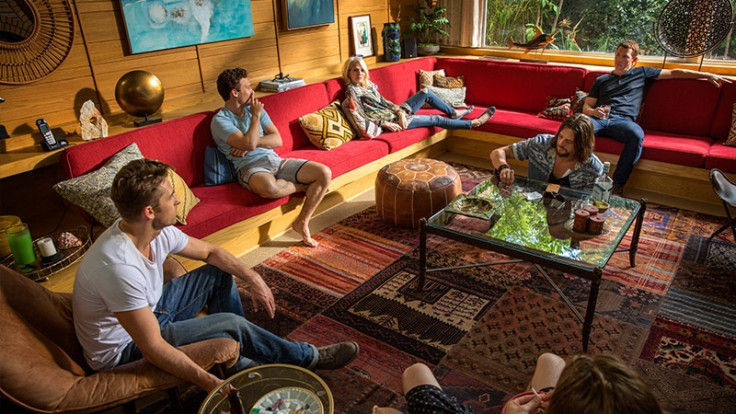 Animal Kingdom had a speedy start last Tuesday when the crime drama premiered its first two episodes back-to-back on TNT.
While the entire brand of shady characters from the Cody family were introduced during the two-hour long premiere last week, the plot promises to thicken in episode 3 titled Stay Close Stick Together, as 17-year-old Joshua 'J' Cody increasingly becomes a part of the criminal business.
Watch Animal Kingdom season 1 episode 3 on Tuesday 21 June at 9/8 c on TNT. Click here to watch the episode live online on the official website in the US.
The TNT series caught the attention of viewers with its extremely dark narrative, twisted characters with an evident lack of moral values and a helpless teenager caught in the middle of the chaos. Joshua aka J lands up at his grandmother Janine's (Ellen Barkin) home after the sudden death of his mother, who overdosed on drugs.
From the very looks of the previous episodes, the orphaned child seems to be otherwise disciplined, as he washes dishes and completes his homework even in the wake of his mother's death.
Read the official synopsis for episode 3 here:
While Craig recovers from his wound, Baz and Craig deal with some old associates down in Mexico. Meanwhile, strapped for cash, Pope takes charge and ropes Deran and J into a job without Smurf's knowledge. Threatened by J's participation, Deran sends J a terrifying message.
However, his grandmother, who is better known as Smurf cannot provide him the archetypal grandmotherly love or home. In fact her home, where she plots and runs criminal activities and heists with her extended family of sons – biological and adopted – is no place for good boys.
In the pilot episode itself, J gets the feel of carrying on heists and learns the consequences of a robbery gone wrong. One of the Cody brothers – Craig – gets shot in the shoulder, and they end up killing one cop.
Watch the trailer for the upcoming episode here:
This Tuesday's episode will pick up from the point where Craig is recovering from his injury. The synopsis teases that Baz, who is the right hand of Smurf and the operation's leader, will be heading down to Mexico with the middle son Craig to deal "with some old associates."
Meanwhile, J might find himself in a tricky situation in the absence of the more rational Baz. The eldest and most dangerous brother Pope has a plan for the newest addition of the family; however the plan is kept a secret from Smurf.
"You guys are running jobs, behind my back?" enquires the Cody matriarch in the trailer for the upcoming episode. Will J be in serious trouble?
To find out, watch Animal Kingdom on TNT on Tuesdays.