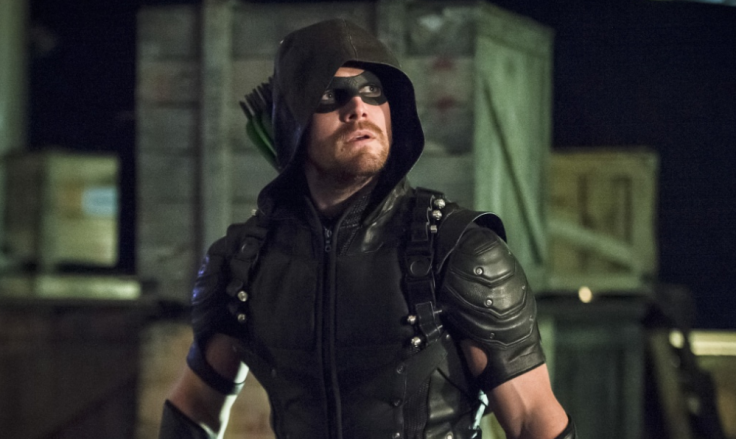 Arrow season 4 returns with its pre-finale episode where Oliver Queen will try to save his sister Thea from Hive. Episode 22 is titled, Lost In The Flood, which will air on 18 May at 8pm EST on The CW Network.
The official synopsis of the episode reads as follows:
Click here to watch it online on The CW website (only in US).
Meanwhile, the latest promo for the episode opens with Oliver saying, "We found the ark that Hive has been building!" And Oliver points out that he cannot get hold of Thea, but Felicity Smoak says, "Its okay. Thea got a hold of me. Hive has her."
Oliver and John Diggle immediately race out to bring Thea home, but they soon realise that the entire ark is looking for them. When Hive comes after them, Diggle says, "I will hold them off, you [Oliver] go find Thea."
Following which, the Green arrow locates Thea, but his little sister will instead attack him. Thea points a gun towards Oliver and says, "Move and I will kill you."
Previously, showrunner Wendy Mericle spoke to TV Guide about Thea's identity crisis. She said, "Thea had bloodlust earlier in the season and since then has been questioning her place on the team, and questioning whether or not she is Speedy, which goes back to her character's struggle with whether she's more of a Queen or a Merilyn."
"She's going to answer that question in [the finale] and come up with, what we hope, is a pretty surprising answer."
Does this mean that Hive has influenced Thea? Will Oliver manage to save his sister? All the questions will be answered in the pre-finale episode of Arrow season 4.