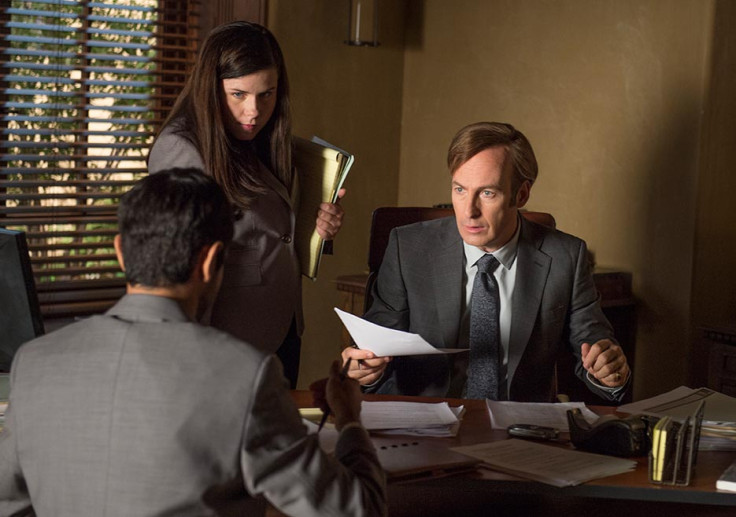 Better Call Saul season 2 returns with an all-new episode on 22 March at 10pm ET/PT on AMC. Episode 6 is titled Bali Ha'i, where Kim Wexler will receive a proposal which could change her life. The official synopsis reads as follows:
Jimmy finds comfort in a familiar place. Kim receives a life-changing proposal. Mike is pushed to the limit when what he holds dearest is threatened.
Click here to watch the episode via live stream, or click here to watch it online on AMC's website (only in the US).
In the previous episode, fans saw that Clifford Main was not pleased with Jimmy McGill over the advertisement controversy, while Kim, who was demoted after Jimmy's antics landed a big client in Mesa Bank. However, this did not make any difference to Main, and she was not suitably rewarded.
The episode showed flashbacks of Chuck's married life with Rebecca, where Jimmy joined his brother and sister-in-law for dinner, but Chuck did not like the fact that his jokes made his wife laugh. This could have been one of the reasons that led to a rift between the brothers. The episode ended with Chuck visiting Kim for late night coffee, where he shared a story about Jimmy skimming money from his own dad.
Meanwhile, Breaking Bad fans were rewarded with a glimpse of Hector Salamanca, who attempted to blackmail Mike in getting Tuco released from jail. Post this, actor Mark Margolis spoke about reprising his Emmy-winning role in an interview with The Hollywood Reporter.
Margolis said, "So it was wonderful when I found out. Also that I got to work with Jonathan Banks, whom I never met ever when I was on Breaking Bad. We were never even in the same place at the same time. I never met him and he's awesome. It's almost frightening for me. I figure I'm gonna bomb."
Warning: Potential spoilers ahead
According to the latest promo released for the episode, Mike is seen in a lot of trouble as Hector is seeking an answer from him to save Tuco. The video ends with a glimpse of familiar boots that give a subtle hint towards the return of Breaking Bad characters, Leonel and Marco Salamanca aka The Cousins – Hector's nephews.
To know what happens further with the Salamanca Cousins on Better Call Saul, watch the upcoming episode on 22 March on AMC.