Watch Bones season 11 episode 13 live online: Booth and Aubrey are after a deadly serial killer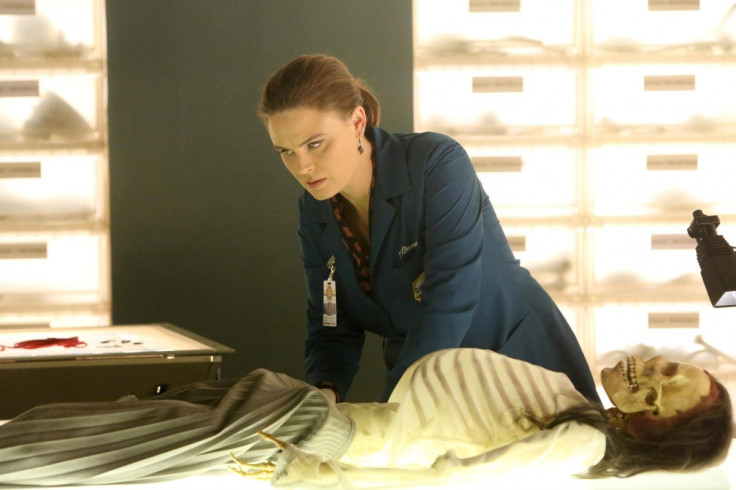 Bones season 11 will return with another chilling episode this Thursday on Fox network and this time, the Jeffersonian team will investigate a dangerous murder case that will lead them to a serial killer. But this time, the villain's story arch will be stretched a bit more than other regular criminals.
In order to understand the behavioural pattern of the serial killer in the disturbing murder case, FBI special agents Seeley Booth and James Aubrey will seek the help of Karen Delfs (recurring cast).
Showrunner Michael Peterson has teased that the latest killer in the show is "creepy and disturbing" at the same time. "You have this lead character who deals with bones all the time," he told Mashable about the new character. "I wanted to see the flip side of her. Think of an almost Normal Bates type, who is able to look at a body and see them as alive — it's very different than the way Brennan does it. I think that was the launching off point. I like getting the willies every once in awhile, so I figured I'd give everyone else the willies too."
Peterson also teased a roller-coaster ride after episode 13 and hinted that he is going to stay for a couple of more episodes in the popular Fox series.
The synopsis of episode 13 titled The Monster In The Closet reads:
The Jeffersonian investigates the decomposing body of a social worker in the park, but evidence suggests the killer lived with the body for months before dumping it. Things get even more complicated when they determine another set of remains has similar details, which link the victims to a serial murderer who had sinister interactions with his victims' bodies. Booth and Aubrey consult with behavioral analyst Karen Delfs (guest star Sara Rue) to help with clues to the killer's identity while Cam tries to determine what (and who) she wants in her romantic life.
Bones season 11 airs every Thursday at 8pm ET on Fox network. Click here to watch the episode live online.
© Copyright IBTimes 2023. All rights reserved.