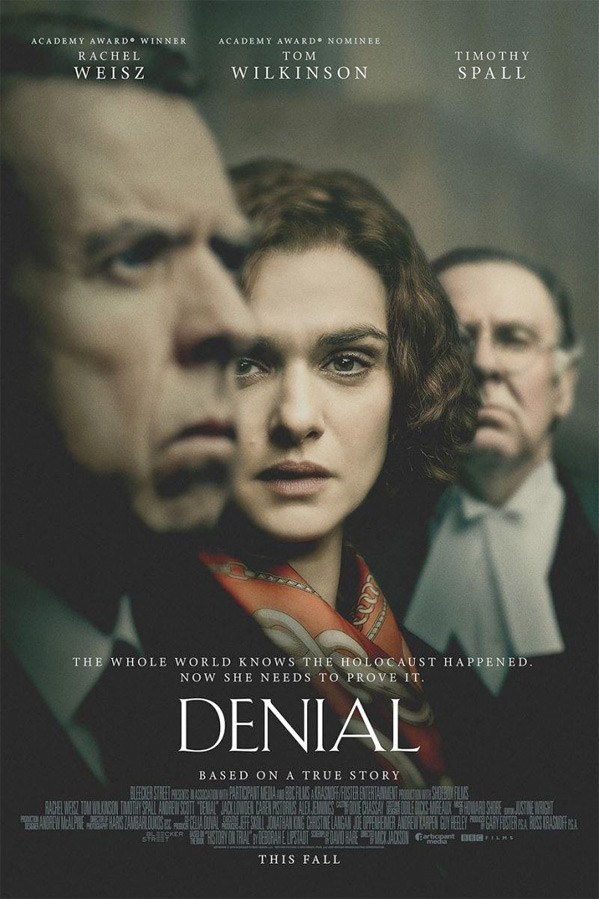 The first dialogue in the trailer for Denial should give you a good idea of the hard-hitting lines to expect from the film. "I say to you, quite tastelessly, that more women died on the backseat of Senator Edward Kennedy's car at Chappaquiddick than ever died in a gas chamber at Auschwitz," denier David Irving (Timothy Spall) says in regards to the Holocaust.
The script of Denial by playwright David Hare is based on Deborah E Lipstadt's book History On Trial: My Day In Court With A Holocaust Denier. In the book the author chronicles her legal battles in Britain after being sued for libel by Irving.
Rachel Weisz who plays Lipstadt in the film, has the task of proving in court that the Holocaust — specifically, Auschwitz's gas chambers — existed — proof required due to the intricacies of the British legal system.
The film is being directed by Mick Jackson and will also feature Tom Wilkinson as a member of the cast. Gary Foster and Russ Krasnoff will be producing the project that is set to have a limited release on 30 September.