Warner Bros Pictures released the first trailer for its upcoming animated film Storks. In this first video, we are introduced to the lead feathered character Junior, played by Andy Samberg and the big challenge he has before him.
Set at a time when storks have stopped delivering babies and are now delivering packages for an Amazon-like company Cornerstore, Junior is left with the task of finding the right home for this one baby.
But he has got a bigger issue on his mind – that of taking over leadership of the company from Hunter, the current Stork Mountain CEO (Kelsey Grammer).
Enter Tulip (Katie Crown), a teenage girl who was orphaned on Stork Mountain when her parent's address got lost. With little time to spare, Junior and Tulip head off on an adventure to deliver the baby and get back without anyone noticing.
Obviously, things have to go off plan and soon the baby is taken by a pack of wolves and later by penguins. The wolves (Keegan-Michael Key and Jordan Peele) soon fall in love with the little munchkin and in one comic scene, a penguin that gets stabbed screams into a pillow in order not to wake the sleeping baby.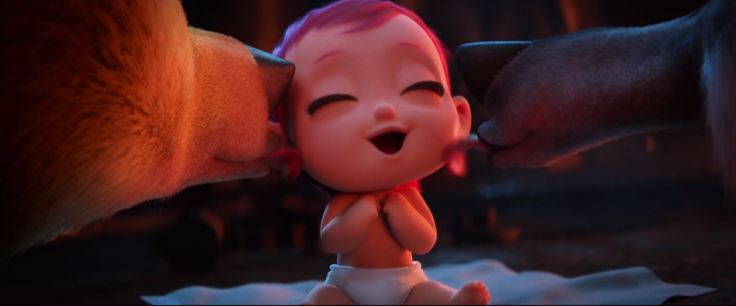 Jennifer Aniston and Ty Burrell who voice the Gardners are awaiting the delivery of their baby and have even painted a big bull's-eye on the roof of their house so the stork knows exactly where to make the drop off.
Nicholas Stoller, who wrote the script and co-directed it with animation veteran Doug Sweetland, told EW that he was inspired by his own experiences as a father to two daughters. "It's about the struggles that parents go through and also the joys of parenthood.
"You have to make sure to have enough physical comedy that kids remain engaged," he said. "Although I tried not to have any physical comedy in the movie that wasn't so dumb that parents wouldn't also enjoy it."
Going by the trailer, the film looks like it's got a good balance of humour to entertain both adults and children. Storks is set to release in cinemas on 23 September.