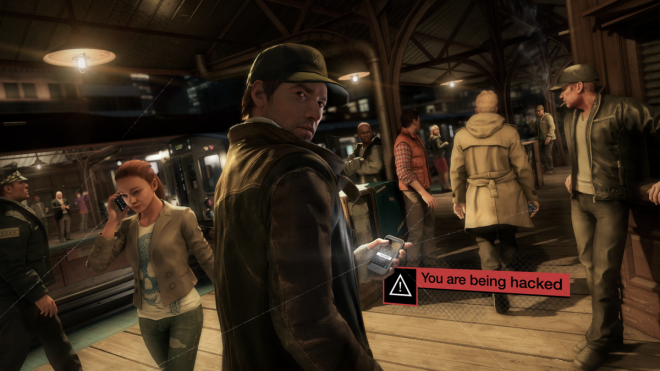 Ubisoft's Watch_Dogs is now out for the PS4, PS3, Xbox One, Xbox 360, and PC. Here are some cheats and tricks that will help you with the game.
For those of you who are looking for all of Watch Dogs ctOS Tower locations, this video below should help with just that. It comes via PowerPyx and serves as a comprehensive guide to finding and hacking into all ctOS tower locations so that you can grab the Clear Signals Trophy.
After you are done with that, below are some of the most effective unlockable Uplay Rewards via Uplay.
Register on Uplay
Gamers should either login to their existing Uplay accounts or register for a new account on Ubisoft's official rewards service. Sign in and Uplay gives you access to unlockable cheats & extra items in Watch Dogs.
The Following Actions Help Earn Uplay Points
Hello World: Take out Maurice. – For 10 Uplay Points
Family Man: Complete Act 1: Family Man. – For 20 Uplay Points
Fatal Focus: Using one Focus, eliminiate 4 enemies. – For 30 Uplay Points
"Vengeance: Complete Act 4: Vengeance. – For 40 Uplay Points
And here are the rewards that you unlock with those points
Online Contract Cash Boost: Boost the cash payout from all online contracts to get a strong advantage over your enemies. – Unlocks for 20 Uplay Points
Gold D50 Handgun: Bringing a new meaning to 'one-hit wonder', this 14 karat D50 edition is a jaw-dropper. – Unlocks for 30 Uplay Points
Papavero Stealth Edition: Avoid detection and evade the cops in the Papavero Stealth Edition. ctOS won't know what took it out. – Unlocks for 40 Uplay Points
Aiden's Avatar on uplay.com: Head over to to uplay.com to update your avatar with this exclusive Aiden avatar. – Unlocks for 10 Uplay Points (PC / Xbox One / PS4 / WiiU)
Watch Dogs Gameplay Theme: Download the exclusive Uplay Theme for Watch Dogs. – Unlocks for 10 Uplay Points (Xbox 360 / PS3)
Watch Dogs Desktop Wallpapers: Download Uplay-exclusive Watch Dogs desktop PC wallpapers. – Unlocks for 10 Uplay Points (PC)