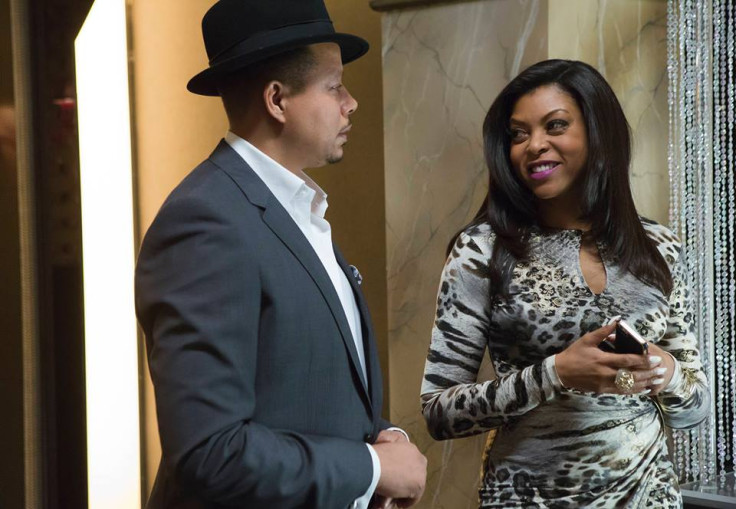 Empire returns with a new episode tonight, Wednesday, 25 February, at 9pm on Fox.
Episode 8 is titled, Lyon's Roar, where Lucious will be confused between choosing his ex-wife Cookie and his present fiancée Anika.
Click here to watch the episode online.
The official synopsis reads as follows:
It's time for the Lyon family to come together and record a legacy album with Lucious, Hakeem and Jamal. Cookie and Camilla (guest star Campbell) finally come face-to-face, Andre struggles with some inner demons and Jamal steps into the spotlight with news that surprises everyone in the all-new The Lyon's Roar.
In last week's episode Our Dancing Days, Lucious came clean about his medical condition to his family, and slept with his ex-wife Cookie.
Empire stars Taraji P Henson and Terrence Howard talk Lucious and Cookie's shocking hookup in episode 7.
Henson said that Lucious telling the family that he is dying of ALS encouraged both of them to make a move.
"She sacrificed 17 years of her life for this. And all of a sudden she stands to lose him again."
Terrence Howard, who plays Lucious, added, "You can see how Cookie loves him...It's been 17 years of passion building up between Lucious and Cookie."
A new promo for the next episode shows Anika confronting Lucious about sleeping with Cookie.
The Lyon family head promises to break things off with Cookie, but judging by another promo, Lucious is not ready to end things with his ex-wife.
Will Lucious break his engagement with Anika to be with Cookie?
A new promo titled Family Affair, shows Jamal and Hakeem recording a new song, You're So Beautiful and they are joined by Lucious and Cookie.
They sing a chorus together, as Lucious says, "I am the most blessed man in the whole world, I have got the most talented family." Their third son, Andre, sees the happy family moments and fumes.
Watch all the promos here: