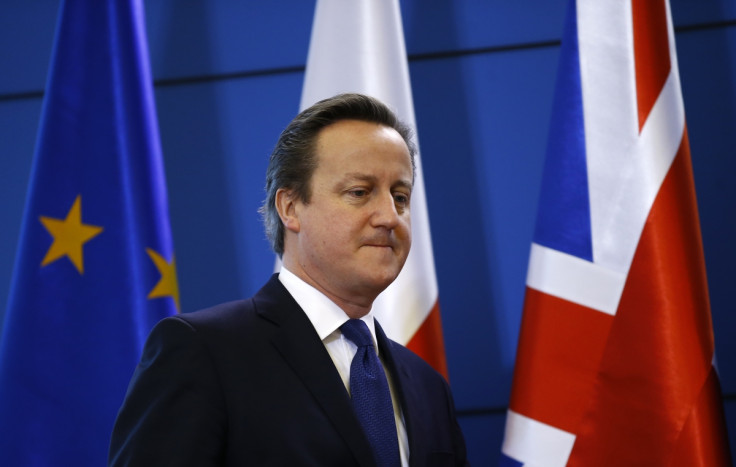 A roll-call of top European politicians are simulating UK's renegotiation efforts with Brussels and debating what a Brexit would look like ahead of the EU referendum. Former chancellor Lord Nigel Lamont and ex-foreign secretary Sir Malcolm Rifkind are among the participants taking part in the so-called "EU wargames" on 25 January.
The event is being hosted by think-tank Open Europe and also includes other European political grandees, including former German ambassador to the UK Wolfgang Ischinger and former deputy prime minister of Poland Leszek Balcerowicz. The event can be watched live below and will stream between 8:30 to 17:30 (GMT).
The discussions will come after British Prime Minister David Cameron signalled a U-turn over one of his major reform proposals. The Conservative leader said he was "open" to other alternatives to his plan to stop EU migrants in the UK from accessing welfare payments for up to four years.
Cameron made the remarks when he visited the Czech Republic on 22 January, where the country's premier Bohuslav Sobotka mooted an "emergency break". The move would see EU member states applying to Brussels to introduce stricter migration rules on a temporary basis.
Cameron has not tabled a date for UK's referendum on the EU as he continues to negotiate with Brussels. But the prime minister has promised to hold the historic ballot before the end of 2017. The latest opinion poll from ICM, of more than 2,000 people between 15 and 17 January, put "remain" two points ahead of "leave" (42% against 40%, respectively).