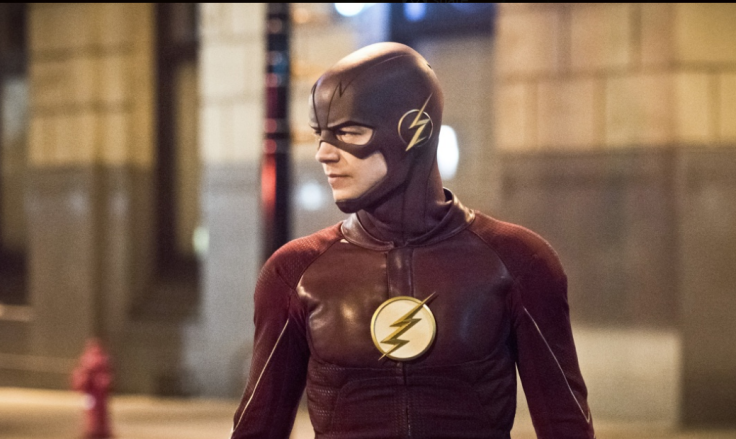 With two episodes remaining this season, the stage is set for Barry Allen's final showdown with Zoom. The pre-finale episode of The Flash season 2 titled, Invincible, Zoom's Earth-2 meta-humans will declare war to take over Central City, with Black Siren as their leader.
Arrow star Katie Cassidy, who recently died in Arrow season 4, will play Laurel Lance's evil doppelganger, and it will be interesting to see how Barry, Cisco Ramon and the rest of the Star Labs team will handle this sudden turn of events. The Flash's official account has shared a comic strip of how Cisco and Caitlin Snow will react to Laurel Lance's doppelganger twist.
A promo released by the network teases an end-of-the-world like event, as Zoom's evil meta-humans wreak havoc in Barry's city. The Speedster tells his Star Labs team, "We need to take him [Zoom] down."
But, Harrison Wells is not optimistic about Barry's plan. "An army of meta-humans laying waste in Central City, how do you propose we do that?," Wells asks.
Barry, who recently got his speed back, says, "I know from being in the Speed force that the universe is with us. How could we possibly lose?"
Cisco and Iris West worry that Barry is "over-confident" as Vibe compares this fight to the "end of the world". The promo announces, "The war for the world has begun," as Zoom tells Barry, "You always have to be the hero. While you are playing the good little boy, I will be busy winning!"
Click here to watch it online on The CW website in the US. Here is the synopsis for episode 22 airing on 17 May at 8pm EST:
Can Barry stop Zoom? Will Barry's optimism spell his doom instead? How will the Star Labs team deal with Black Siren? To know more, do not miss the last two episodes of The Flash season 2 on The CW.