Arrow season 4: Marc Guggenheim speaks out on Laurel Lance's shocking death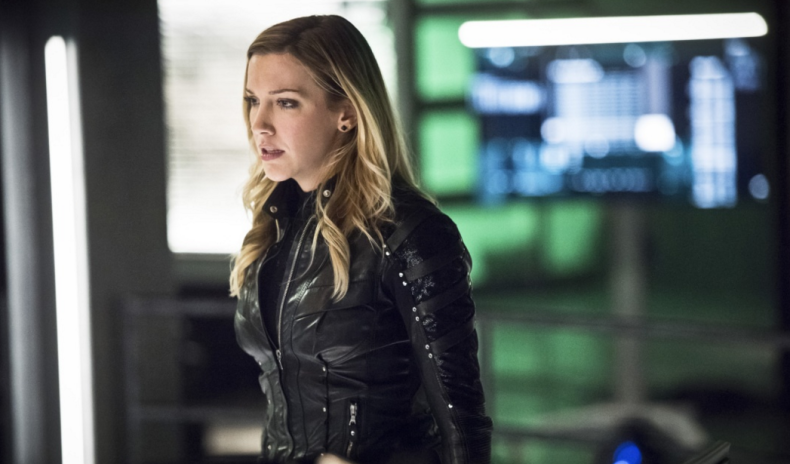 Arrow season 4 episode 18 finally revealed the identity of the person in the grave, who the show has been teasing since the premiere episode. Laurel Lance (played by Katie Cassidy), who became the new district attorney and hung up her Black Canary suit in the episode, is the latest victim of Damien Darhk.
Darhk's powers are restored in the episode and he kills Laurel to take revenge against detective Lance, who betrayed him. Executive producer Marc Guggenheim spoke to Entertainment Weekly about the shocking death in the episode. He said, "Obviously Arrow is always a show that's evolving. It's always a show where every character, arguably except for the Arrow, is fair game. We started off this year with the promise of a death and when we worked our way through our various different creative choices, we realized that the thing that will give us the most pop going into the end of the season and into next season unfortunately would be Laurel."
The showrunner also hinted at a fan backlash after the Black Canary is killed off. "We knew that it would enrage a lot of people. We're not immune to the 'shipping and we're not immune to the Internet controversy — when I say immune, [I mean] we're not blind to it. We've never made decisions on the show creatively because of the Internet." he added.
Although Laurel is dead in Arrow, there is a big possibility of her character showing up in The Flash or other DC universe shows. Guggenheim said he has ways of keeping Katie Cassidy in the Arrow-verse family. "Not getting a chance to work with Katie day in and day out is tempered by the fact that we now live in a universe where there's resurrection, parallel earths, time travel, flashbacks — we have all these different ways of keeping Katie in the Arrow-verse family," he added.
The actress is confirmed in the upcoming episode of The Flash season 2, where she will play the Earth-2 version of Laurel Lance. Speaking about Cassidy's appearance in The Flash, Guggenheim said, "Katie is reprising her role as Laurel of Earth-1 to be in Vixen season 2. Death does not mean goodbye on any of these shows, but we made a creative choice and we're sticking to it. We're recognizing that Black Canary and Laurel have an incredibly loyal fanbase, and Katie has an incredibly loyal fanbase, but the show has never been just about the comic book history, it's never been just about one or two different particular fanbases. We make the creative choices we feel benefit the show as a whole and the story that we're telling overall."