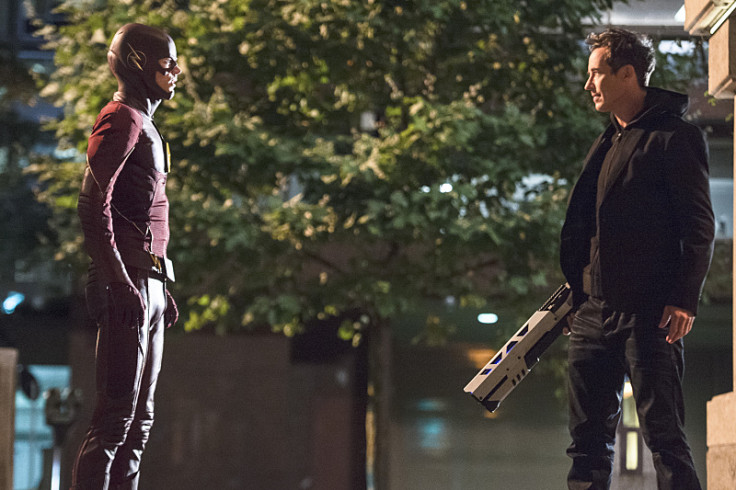 Harrison Wells from Earth 2 has arrived in Barry's Central City and also saved him from a scary looking man-shark who nearly kills him, in episode 4. The upcoming episode will find Wells revealing more details about the black demon, Zoom. We will also meet a new meta-human called Dr Light.
Here are a few things to know about episode 5:
1. The Flash season 2 episode 5 is titled, The Darkness And The Light, which will air this Tuesday, 3 November at 8pm EST on The CW Network.
2. Dr Light will come to Central City through the breach. However, Jay Garrick reveals that she was not a threat on Earth 2. According to the synopsis, "Barry (Grant Gustin) learns a new breacher, Dr. Light, has come through the portal and sets off to capture her. Jay (guest star Teddy Sears) tells Barry that Dr. Light was not a threat on Earth-2 and that Barry can reason with her. However, during a fight with The Flash, she blinds him and drops some shocking news about Zoom." Besides, according to a new promo, Dr Light is the Earth-2 version of Linda Park.
In the promotional pictures for Episode 5, Earth 1's Linda seems to be shocked to find out Dr Light's identity.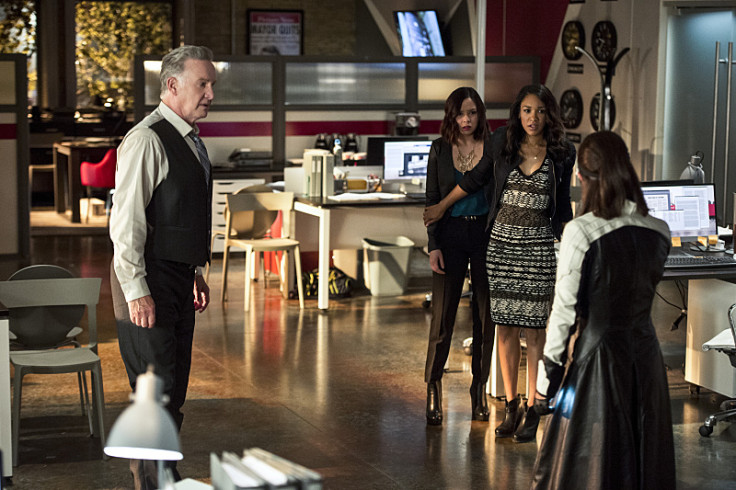 3. Harrison Wells will finally meet the Flash team, although he is not a bad guy like Eobard Thawne, but definitely a "douchebag" for sure. As Grant Gustin points out, "He's less of a bad guy and more of a douchebag," hinting that Tom Cavanah's character will get an "arrogant" makeover for his Earth 2 version.
4. Wells will help the Flash team learn more about Zoom, and also reveal that he is the one who created the demon. We hear Barry say, "I am guessing you didn't travel between the two dimensions, just to meet the Flash," with Wells answering, "That's exactly what I did."
He explains his reason for coming to Earth 2, and says, "Zoom has infected my world, and now he is coming for yours." Harrison tells Barry that he knows everything about Zoom, and adds, "I created Zoom."
5. Barry will finally ask Patty out and the two will go on a date in the episode. Given that Barry's love life has been ruined by Flash, it will be interesting to see how this plays out.