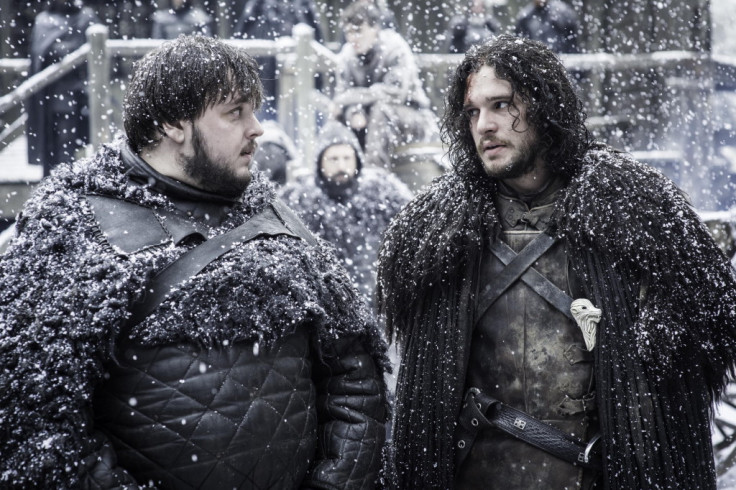 Game of Thrones season 5 returns with its penultimate episode tonight, June 7 at 9pm on HBO.
Episode 9 is titled, The Dance of Dragons, where Daenerys' fire-breathing dragons will most likely make an appearance.
Click here to watch the episode via live stream and you can watch the episode online by clicking here.
The official synopsis reads as follows:
Stannis (Stephen Dillane) confronts a troubling decision. Jon (Kit Harington) returns to The Wall. Mace (Roger Ashton-Griffiths) visits the Iron Bank. Arya (Maisie Williams) encounters someone from her past. Dany (Emilia Clarke) reluctantly oversees a traditional celebration of athleticism.
In the last week's episode, Hardhome, fans saw Jon Snow narrowly escape with his life, and taking down some White Walker warriors.
In the promotional photos for this week's episode, we see Jon Snow has returned to Castle Black, and is discussing something with his friend Samwell Tarly in one picture.
In another promotional photos, we see Daenerys and Hizdahr zo Loraq at the Meereenese fighting pits, suggesting that it must be the day of the Great Games.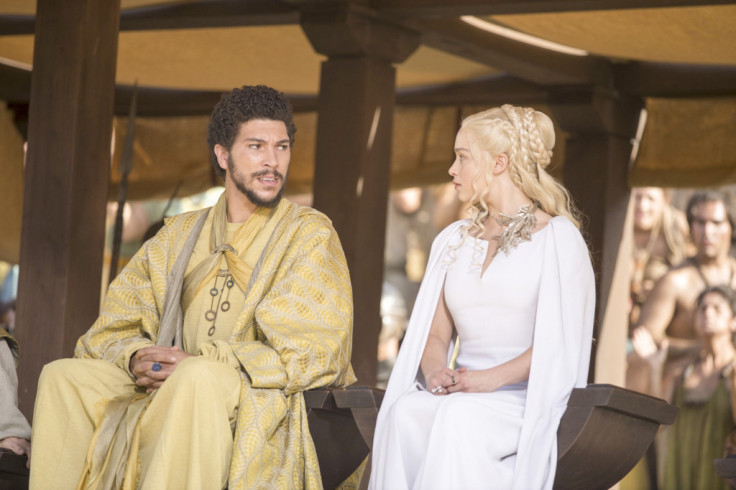 Given that the title, The Dance of Dragons, Dany is definitely in it, there is a possibility that that Dragons will have a fiery freak-out at those fighting pits in Meereen.
Another picture shows Arya in the House of Black and White with Jaqen H'ghar, and apparently she will encounter someone from her past.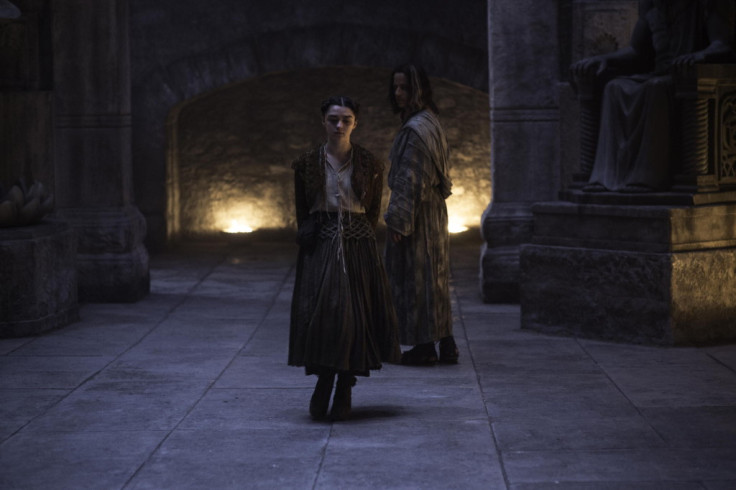 According to spoilers, Meryn Trant and Mace Tyrell will come to Braavos, in this Sunday's episode, which means Arya will betray Jaqen H'ghar's confidence, by crossing Meryn's name off her kill list.
Game of Thrones airs Sundays on HBO.