Watch Good Wife season 7 episode 19 live online: Will Gardner to return for series finale?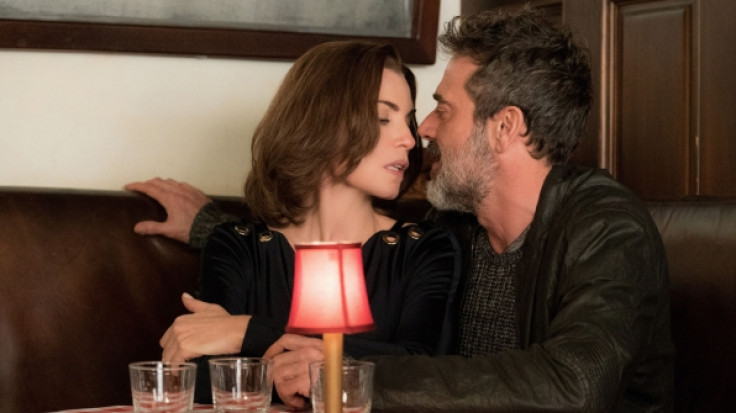 The Good Wife season 7 is coming close to its finale episode and a lot is happening in Alicia Florrick's personal life, especial after she hired Jason Crouse (Jeffrey Dean Morgan) as her personal investigator.
It seems, fans of Will Gardner are in for a pleasant shock for the series finale as rumour are abuzz that Josh Charles will return to the popular series to reprise his role one last time. TV Line claims that he will appear in the finale opposite Julianne Margulies' Alicia in a "newly-created flashback sequence".
E Online also speculates that the news might be true as Charles told the news outlet last year that he would love to return to the show. "I would love to return, that's my family over there."
Episode 19 is titled Landing and will focus on the future of Peter as he faces arrests threats from the FBI. Diane Lockhart, on the other hand, will be concerned after a crucial decision by her husband Kurt McVeigh.
Click here to watch the episode live stream online on CBS All Access.
Few episodes earlier Gold (Alan Cumming) confessed the Illinois Governor's wrong doings before the FBI in order to save his daughter in the hit legal drama by CBS. But it appears Alicia still holds the image of the "good wife" as a promo reveals that the she offers all her support to her husband.
The official synopsis of episode 19 reads:
Alicia and Lucca travel to Toronto to represent NSA Agent Jeff Delinger (Zach Woods) who was detained by customs officers while attempting to re-enter the US. Also, Diane grows concerned when her husband, Kurt McVeigh (Gary Cole), decides to retire and sell his business to Holly Westfall (Megan Hilty), a rival business owner, and Peter contemplates an uncertain future when he faces possible arrest.
In the previous episode, Alicia asked Peter for divorce before Jason but he requested her to stay with him till his trial gets over. It will be interesting to see till when she will support him and when she will take a concrete decision on thinking seriously about her life with Jason.
The Good Wife season 7 airs every Sunday 19 at 9 p.m. EST on CBS.
© Copyright IBTimes 2023. All rights reserved.