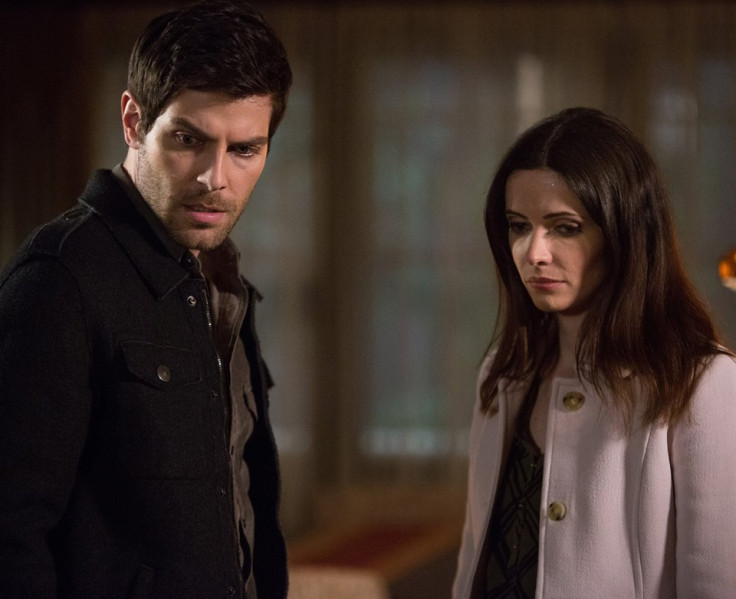 Grimm season 4 finale airs on Friday, 15 May at 10pm on NBC Network.
Episode 22 is titled Cry Havoc, where Nick and Juliette will face off against each other.
Click here to watch the episode online on NBC's website, or click here to watch it via live stream online.
According to the official synopsis, "A horrifying discovery sets nick on a war path. On the heels of a discovery, Nick (David Giuntoli) is hellbent on getting revenge and taking the fight to the Royals with help from Trubel (guest star Jacqueline Toboni)."
Meanwhile, Juliette's (Bitsie Tulloch) alliance with the Royals, continues to lead her down a dark path.
In episode 21, fans saw Kenneth achieve his main objective, capturing the Royal child, Diana and killing Kelly Burkhard, as the team was led by Juliette.
Nick found his mother Kelly's head in a cardboard box, safely placed in his home.
The new promo of the finale teases that Nick finds out Juliette sets up his mother and will go after her.
The promo shows Kelly's face in that box, as Hank tells Trubel, "Its his [Nick's] mom." A devastated Nick is then seen crying on the floor as Trubel shouts, "This is a trap."
The Grimm team also shown preparing to go on war against the Royals, when Trubel questions Nick, "If we do find Juliette, what do you want us to do?"
"Kill her," replies a ruthless Nick.
Then, a voice-over says: "It is going to get ugly." Which is followed by a scene, where Juliette is seen attacking Nick.
As we have seen the former lovers become enemies, it remains to be seen whether or not Nick will kill Juliette the Hexenbiest.