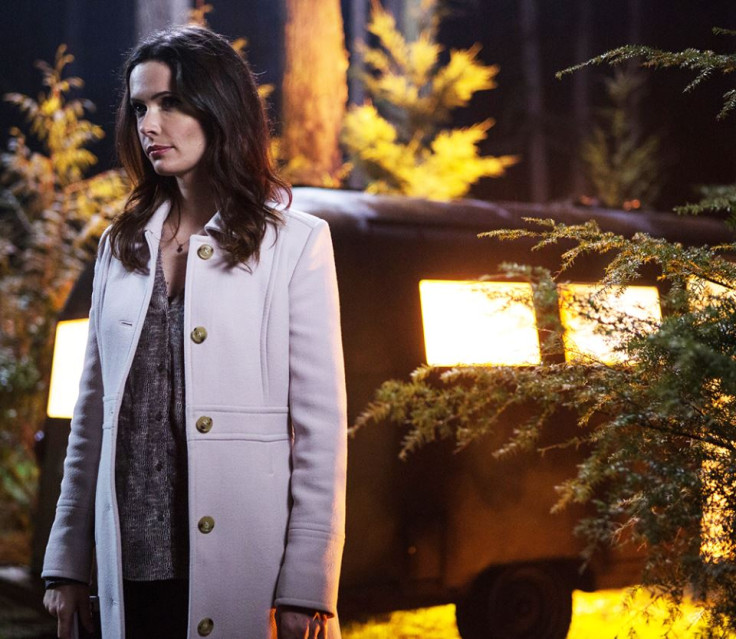 With just two episodes left in season 4, Grimm returns with its penultimate episode on 8 May at 10pm on NBC.
Episode 21 is titled Headache, where, Trubel and Nick's mom Kelly return on the show.
Click here to watch the episode online on the NBC website, or click here to watch it via live stream online.
The official synopsis of episode 21 reads as follows:
In the last episode, Juliette refused to take the potion that would suppress her Wesen nature, and also tries to kill Nick's friend, Monroe.
Juliette who has been working with Prince Kenneth, will put their plan to action, in the upcoming episode. The new promo shows Kelly in Portland with the royal baby and is seen in Nick's house as the Royal army watches.
Trubel says, "Nick, there are a lot of people at your house," and they leave for Nick's place. The promo ends with someone shouting, "No..."
Meanwhile, there is a possibility that the Royals could kill Nick's mother to take the baby. So will Kelly die?
Also, the synopsis of the finale episode, titled Cry Havoc reads: "A horrifying discovery sets Nick on a war path."
Could this mean that Nick discovers it is was Juliette who lured his mother to a death trap?
According to the synopsis, "On the heels of a shocking discovery, Nick (David Giuntoli) is hell bent on getting revenge and taking the fight to the Royals with help from Trubel (guest star Jacqueline Toboni). Meanwhile, Juliette's (Bitsie Tulloch) alliance continues to lead her down a dark path."
So, will Nick kill Juliette in the finale? Grimm season 4 finale airs on May 15.