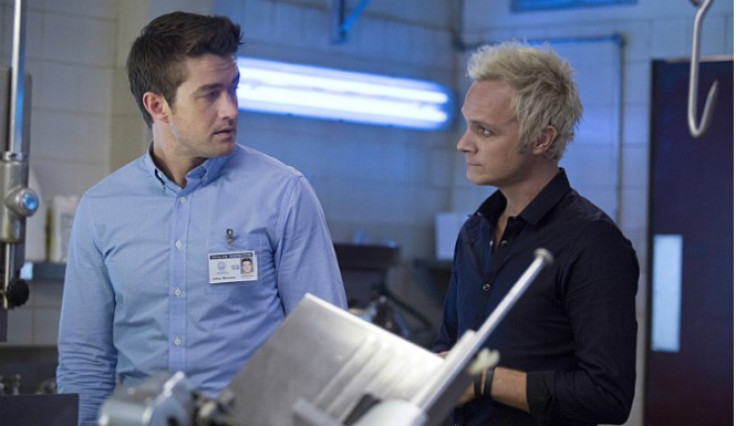 American thriller series iZombie returns with the season 1 finale episode on 9 June at 9pm on The CW.
Episode 13 is titled, Blaine's World, where Liv Moore (Rose McIver) faces a tough decision.
Click here to watch the episode online on The CW's official website.
The official synopsis of the finale reads as follows:
After discovering new evidence in the Max Rager case, Liv (Rose McIver) and Clive (Malcolm Goodwin) pay a visit to Vaughn Du Clark (guest star Steven Weber) at Max Rager HQ. Ravi (Rahul Kohli) continues his search for a cure. Meanwhile, Blaine (David Anders) makes Liv an offer she can't refuse. Lastly, Major (Robert Buckley) finds himself in an unbelievable situation. Michael Fields directed the episode written by Rob Thomas.
The penultimate episode of iZombie season 1 ended with Major (Robert Buckley) being captured by the evil Blaine (David Anders).
After finding out that Blaine and his gang were kidnapping and killing teenagers from the area for their "brains-on-wheels" business, Major vowed to track and kill them all. Despite the drive, Blaine got to him first and locked him up in a freezer.
This development poses the question of whether or not Major will survive in the season 1 finale.
A report on TVLine, however, has hinted at Major's survival, saying, "If you've been iffy on Liv's do-gooder ex thus far, there's an epic sequence in the season-ender that I have a hunch will make you a Major believer."
Another thing that will be tackled in the finale is the cure for zombiism.
In the teaser for the upcoming episode, Ravi (Rahul Kohuli) will inform Liv that he has found a cure for her, but it is still at an experimental stage. As Liv seems more than determined to become normal again, he might just opt for the cure.
"The man that I wanted to marry has vowed to kill every last zombie. I want my life back," Liv is seen telling Ravi in the promo video.
Watch the season 1 finale of iZombie to find out whether if Major survives and whether or not Live turns human again.