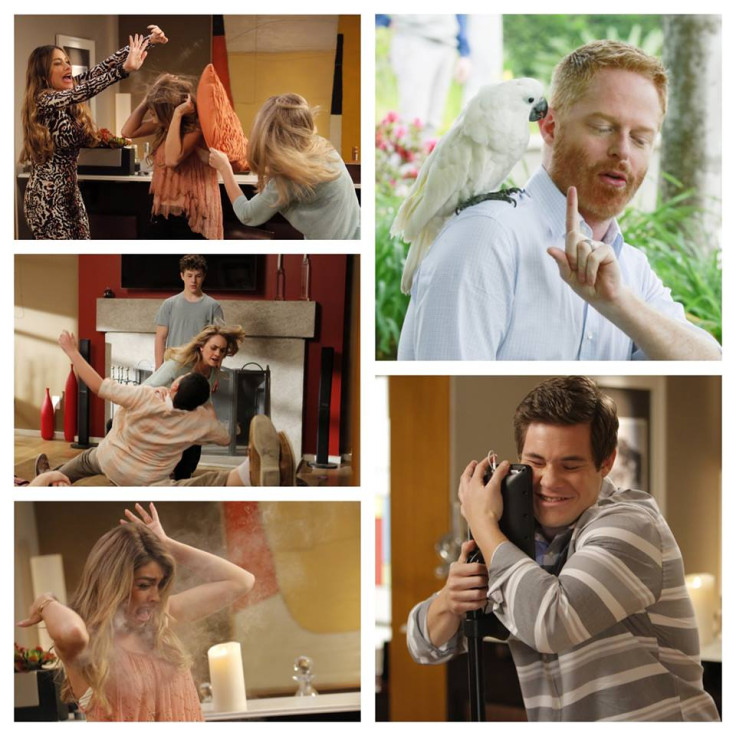 Modern Family season 6 finale airs on 20 May at 8pm on ABC Network.
The finale episode is titled American Skyper, where Alex finally graduates.
Click here to watch it live stream on ABC Go and Click here to watch the episode online.
The official synopsis reads as follows:
Phil is stuck in Seattle because of a business trip and tries to find a way on his own in order to keep in touch with his family as Alex finally graduates. Gloria's cousin gets on Jay's nerves while Andy has to choose between Haley and Beth. Claire wants to find the best gift for her daughter and Mitchell does not know how to tell Cameron he has been fired again.
According to Deadline, American Skyper follows the Modern Family tradition of playing off the latest technology. It also takes the relationship of Haley and Andy to an even higher level of frustration.
Co-creator Steven Levitan said that this season involved multiple stories but the writers decided to make the Haley-Andy saga the cliffhanger.