Police have praised a 10-year-old boy after his actions helped jail a pair of robbers who committed a series of violent robberies across London. Brothers Eugene Williams, 36, and Devlin Williams, 33, have been jailed for a total of 14 years and eight months after admitting of a spate of crimes at Southwark Crown Court.
Among one of the crimes committed by the pair was the robbery of a woman at her home in Hampstead Garden Suburb, north London, last June.
CCTV footage of the incident shows Tania Levenfiche being approached by two men in broad daylight and placed in a headlock. One of the brothers violently rips out her earrings while the other attempts to take her watch.
The men can then be seen kicking away the family dog while they tussle with Levenfiche. The brothers fled the scene after a family friend ran out of the house to assist Levenfiche.
While all his was happening, Levenfiche's 10-year-old son Didier managed to raise the alarm by pushing the home's panic button.
Didier also managed to memorise the robber's faces, helping secure to secure a conviction as police investigated a series of similar robberies committed by the pair as far back as November 2015.
Levenfiche said: "My son did not know what to do as he stood helpless but thank goodness had the sense of mind to push the panic button. As he said to me after the attack 'mummy I felt so bad I couldn't save you'.
"He has since had continuous nightmares about the attack and is so scared to get in and out of the car in our driveway at any time of the day or night. He has not slept a whole night since the incident and also is very disturbed by the fact that the attackers kicked our dog over and over as she tried to jump up at them to help me. Please remember that he watched this whole incident and the face of the attacker staring at him."
As a result of his actions, Didier was named Westminster police's hero of 2016. Detective Constable Martin Thomas, the investigating officer from Westminster's Crime Squad, said: "Eugene and Devlin Williams are dangerous criminals who targeted innocent people across London.
"Thanks to Didier's attention to detail, both men were arrested in August 2016 and successfully picked out at an ID parade. Didier's brave actions directly led to them being brought to justice and we are very proud to have named him as our hero of the year."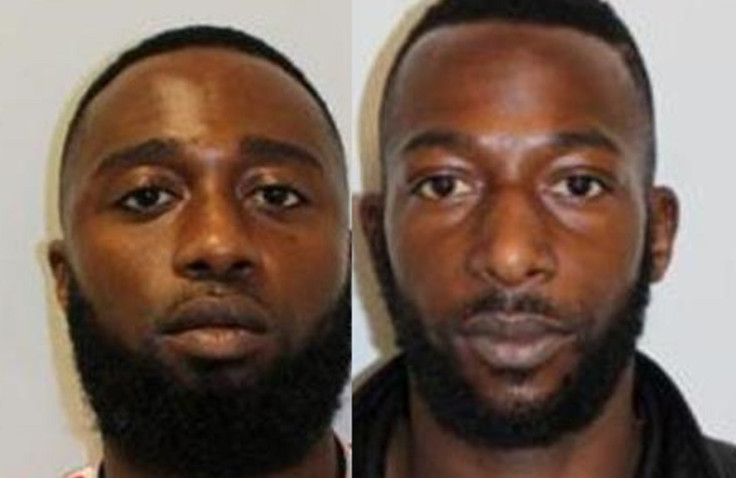 When Eugene Williams was arrested on 18 August 2016 he was wearing a £9,000 Rolex Daytona watch and a diamond signet ring valued at more than £20,000. Inside the address, officers also recovered a solid gold Rolex with diamond bezel worth £55,000.
Police said the robber had no job or other form of income and all his expensive jewellery was the result of robberies he committed over a year-long period.
Eugene Williams pleaded guilty on 8 December 2016 to robbing four women between 19 November 2015 and 13 June 2016 as well as possession of criminal property. He was jailed for eight years. Devlin Williams admitted one count of robbery on 13 June 2016 and two separate offences of robbery committed on 4 and 7 August 2016. He was sentenced to six years and eight months' imprisonment.