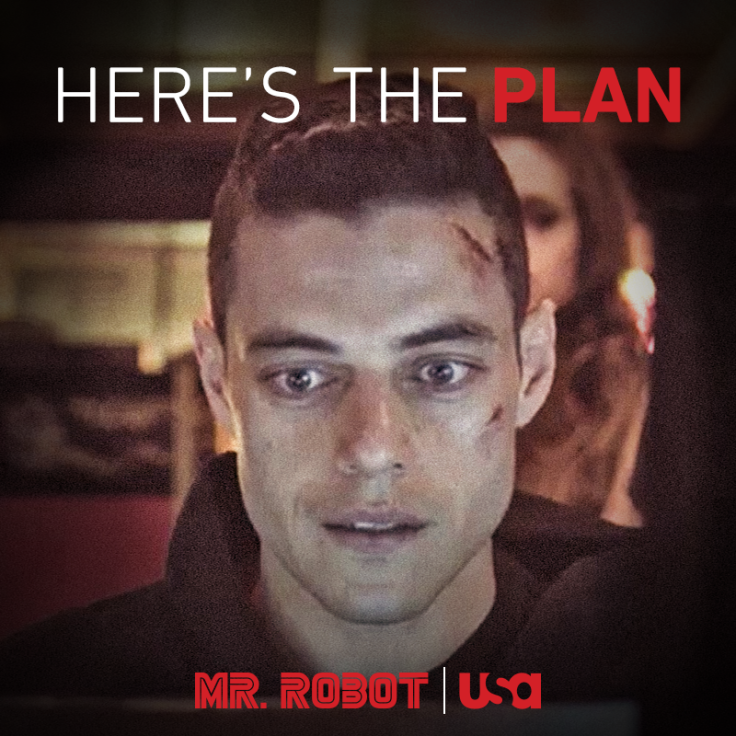 It looks like Elliot and fsociety manage to land themselves in the middle of a pretty intense situation in episode 5 of Mr. Robot. The upcoming episode's promo video shows one of the larger freakouts ever from Mr. Robot to date so clearly something has gone terribly wrong.
Episode 5 of USA Network's cyberpunk-thriller drama will see fsociety's attempt to infiltrate and hack the most secure data facility in the United States - Steel Mountain.
Check out the official synopsis of episode 5, entitled - 'eps1.4_3xpl0its.wmv,' penned of course in the series' signature style:
"fsociety arrives @ steel mountain – most secure data facility in USA. elliot needs to get in and get out-wuz he pwned?"
In the previous episode, Elliot's extreme drug addiction derailed fsociety's plan to hack the facility. He earlier suggested they hack Steel Mountain and drive the temperatures up to destroy the tapes, but the plan couldn't be acted out because Elliot began experiencing major withdrawal symptoms. (via Fashion & Style). It remains to be seen if he will manage to successfully hack and destroy Steel Mountain in episode 5.
Check out the promo below:
Meanwhile, the show's creator, Sam Esmail, took to social media to answer a fan's question over the weekend and revealed that he has an ultimate plan for the show in the works.
A Twitter user who managed to grab Esmail's attention, merely asked him if he had any plans already in the works for season 2, but ended up getting even more information out of the producer.
"I have an ending and it's about 4 or 5 seasons away," Esmail replied. (via CinemaBlend)
Mr. Robot season 1, episode 5 airs on 22 July on USA Network.
Click here or here to watch the episode live stream online.