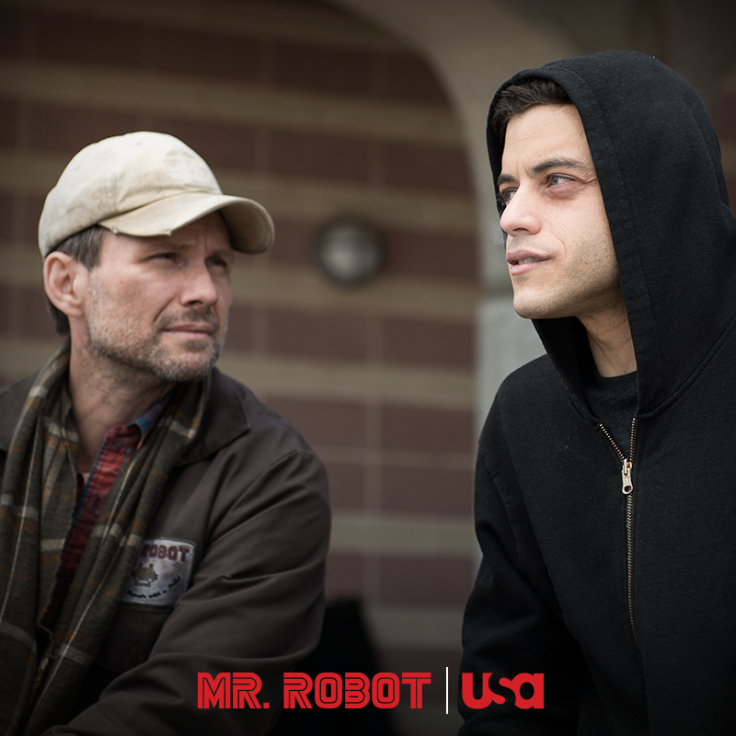 Mr. Robot - the new thriller drama series that has managed to make a good first impression - airs its third episode this Wednesday, 8 July.
Last week's episode ended on a cliffhanger of sorts when Mr. Robot pushed Elliot off a ledge. Previews for the upcoming episode reveal that Elliot is in hospital.
The promo video (below) shows Elliot's therapist visiting him, wanting to know what is going on. Meanwhile, the goons of Evil Corp are still hunting Elliot down to convince him to join the company.
Check out the upcoming episode's official synopsis below, in the same hacker code format as the previous episode descriptions:
"elliot tries to lead normal life – but pulled back into fsociety. gideon gets suspicious. tyrell plays dirty @ evil corp. The rest of the description says "I did it 4 the lulz."
After the first two episodes of the cyberpunk series managed to captivate the interest of its viewers, several fan theories regarding where the series is headed and its possible season 1 end, are already doing the rounds online.
"...half the Internet is already calling the ending: Mr. Robot and Elliot are one and the same and the series will end with a societal meltdown and shift just like Fight Club. It's hard to deny that the show's going this direction. There are so many little things that are pointing that direction," states a report posted on The WorkPrint.
Mr. Robot season 1, episode 3 titled 'eps1.2_d3bug.mkv' airs this Wednesday, 8 July on USA Network.
Click here or here to watch the episode via live stream online.