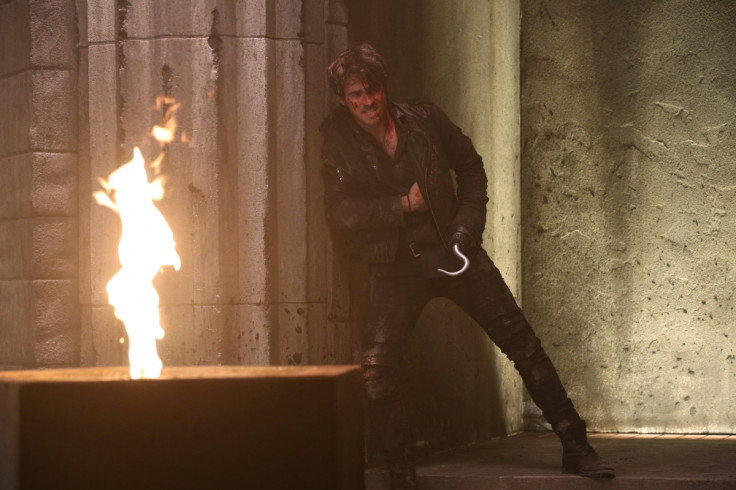 Emma, Regina, David, Snow White and others will resume their journey of the Underworld to rescue Hook in the upcoming chapter of Once Upon A Time season 5. Episode 13 is titled, Labor Of Love, which airs on 13 March at 9pm EST on ABC Network.
The official synopsis of the episode reads as follows:
Click here to watch the episode via live stream on ABC, or click here to watch it online on ABC's official website in the US.
In the previous episode, Storybrooke heroes made it to the Underworld to look for Hook. The 100th episode of OUAT featured the return of many familiar faces – Neal, Peter Pan, Corra and Henry [Regina's father]. Turns out the Underworld is ruled by a tyrant Hades played by Greg Germann, who has taken Hook captive.
Warning: Potential spoilers ahead
Jonathan Whitesell will guest star as Hercules in the episode, who will help the gang rescue Hook by defeating the monster guarding Hades prison. Snowwhite tells the demigod in a promo, "You are the only one strong enough to defeat them."
Then, Regina is seen encouraging Snow, and she heads out to fight the three-headed beast alongside Hercules. In the episode, fans will also get to see Snow's backstory and her friendship with Hercules.
Colin O'Donoghue spoke about Hook's dynamics with Hades in an interview with TV Line. He said, " They... are very much aware of each other. And that's about all I can say! But they definitely are aware of each other."
To know more about Hercules and Snow White's backstory and Hook's fate, tune in to this Sunday's episode of OUAT to find out how the story unfolds.