Watch The Originals season 3 episode 19 online: Will Cami die?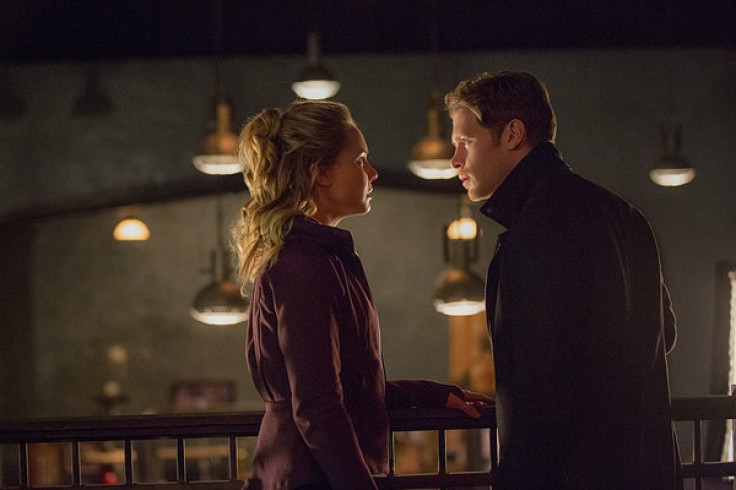 Camille O'Connell's life is in threat once again and Klaus Mikaelson will stop at nothing to save his love in The Originals season 3's all-new chapter. Episode 19 titled No More Heartbreaks will air this Friday (29 April) at 9pm EST on The CW.
The official synopsis reads as follows:
Click here to watch the episode on the CW website (available only in the US).
With just two episodes to go for the finale, things are getting tensed in New Orleans. Executive producer Michael Narducci spoke to Collider about Cami's fate. He shared: "What do we know about Cami? She is the brave bartender who believes in her heart that people are broken but at their core they truly do want to be good. And I think there's truth to that belief but she's brave and she's an optimist and she puts herself in danger, again and again."
He explained: "She has been at the center of a lot of conflict and adventure and excitement over the course of the season. As you saw in Episode 318, she is facing something now that I don't know if she's going to be able to recover from. The question becomes, if you're going to be true to the character and to the thematic circumstances of our show, which are that anybody who comes into the orbit of this family, including Jackson and Finn, there is the threat of death."
The producer also spoke about how Cami has changed Klaus's life, adding: "I can tell you that Cami O'Connell has come into Klaus Mikaelson's life and she has fundamentally changed him, forever. I think that will be one of the things that we explore. These two characters have changed one another forever, and that's something we're going to explore throughout the rest of the season."
Will Cami die? Or Klaus will find a cure to save his love ? We will have to watch episode 19 to find out.
© Copyright IBTimes 2023. All rights reserved.