Watch Supernatural season 11 episode 19 online: Sam and Dean hunt a new alien creature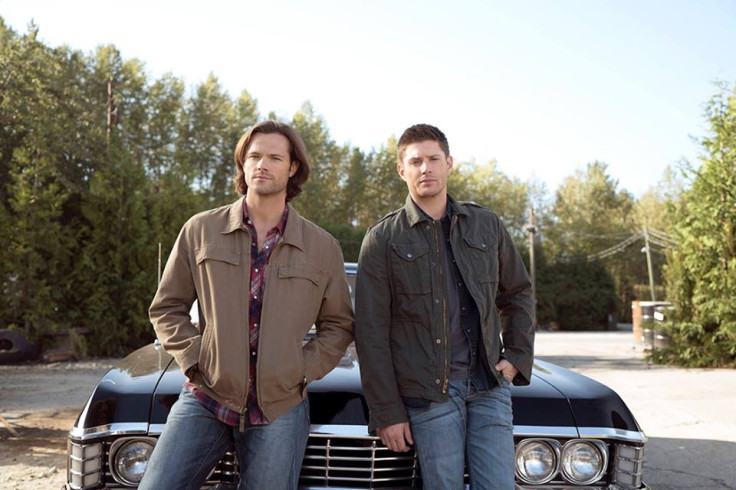 Winchester brothers Sam and Dean, who have been hunting evil creatures for over 11 years on Supernatural, will run into once-in-a-generation monsters called Chitters in season 11's new episode.
Episode 19 titled The Chitters will air on 20 April at 9pm EST on The CW.
Click here to watch the episode online on the official CW website (only in the US).
In the previous episode, Sam and Dean tricked Lucifer into expelling Castiel but things went haywire after Amara showed up. A major fight ensued between the devil and the Darkness and after Lucifer failed to kill her with Hand Of God, he had a proposal for her. He wanted them to team up and go after God together but Amara had different plans. She decided to torture Lucifer to draw her brother God out.
A promo for the upcoming episode opens with a kid running for his life as a mysterious creature appears out of nowhere. Sam and Dean can be seen in their FBI suits visiting a local police station when a lady cop says: "Alien attacking people." The brothers discuss among themselves about the new threat as Dean asks: "What the hell is this?"
A woman replies: " It's Chitters." Sam says: "A mutant creature with green eyes," even as the women adds: "You get the Chitters you get so raved up." The rest of the promo shows Sam and Dean going after this creature and trying to take it down.
What kind of alien creatures are Chitters? Can the Winchester brothers take them down? To know more, keep watching Supernatural season 11 every Wednesdays on The CW.
© Copyright IBTimes 2023. All rights reserved.