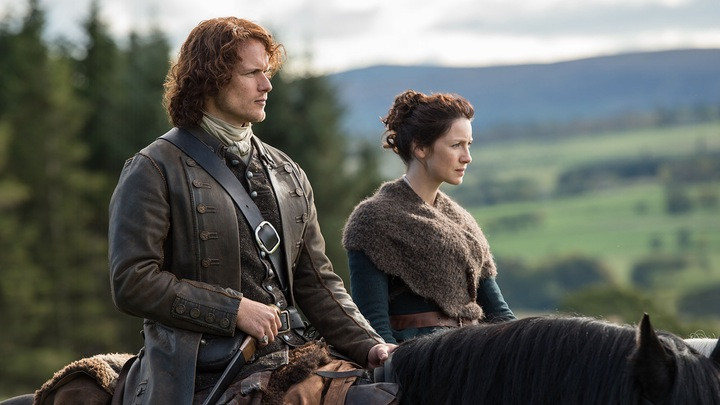 Outlander season 2 returns with its pre-finale this Saturday as Jamie Fraser rallies to rewrite the history by diverting the Jacobite army from meeting a deadly fate at Battle of Culloden, which according to Claire is just three days away.
Episode 12 is titled, The Hail Mary, which will air on June 25, at 9pm ET/PT on Starz Network. The official synopsis reads as follows:
Jamie works to divert the Jacobite army away from imminent slaughter; Claire tries to provide comfort to a sick Alex Randall; Alex shares an unusual plan to save the mother of his child.
Click here to watch the episode live stream. Alternately, you can watch the episode online by clicking here. You can also watch the episode by downloading the Starz app on your phone (only in US).
Caitriona Balfe and Sam Heughan who play Claire and Jamie in Outlander previewed the impending battle in an interview with Variety. Balfe said, "They're very desperate at this point, they don't have a lot of options left. Claire and Jamie both know what's looming, and I think that once you're aware of that and you have that hanging over your head, it makes you act in very desperate ways, because you're just reaching for anything, you're trying to do anything that will help you survive."
Heughan teased frantic and desperate moments ahead. "It becomes quite frantic and quite desperate, but actually Jamie goes the other way, he doesn't become desperate, he becomes very in control, very logical... before he might've been very passionate and very out of control, but now he's a grown man and a grown leader of men," he teased.
Can Claire and Jamie rewrite history? Do not miss this week episode of Outlander to find out.