A father of three girls who were molested by disgraced US gymnastics doctor Larry Nassar has made a desperate run at him in court.
Randall Margraves charged at Nassar during the paedophile's sentencing hearing, but was restrained by courtroom staff.
"Give me one minute with that bastard. I want that son of a bitch!" Margraves shouted as he was handcuffed and led away from the Michigan courtroom.
"What if this happened to you guys?" he added.
Two of his daughters had just given victim impact statements to the Michigan court. They are among hundreds of women who were molested by Nassar when they were involved with the US gymnastics program.
Margraves asked the Judge Janice Cunningham if he could have five minutes alone in a room with "this demon [Nassar]". When the judge denied him the opportunity, he sprinted towards the guilty medic.
The attack came at the denouement to a criminal case which has gripped the US and the wider world. Nassar was sentenced to 40 to 175 years behind bars for his systematic abuse of young girls. He is already serving 60 years in jail for possession of child pornography.
Several of his victims, most of whom are women now, queued up to confront their tormentor at Eaton County Court on 2 February. His daughter's were still at the podium when he attempted to take justice into his own hands, while several other women were still waiting to speak.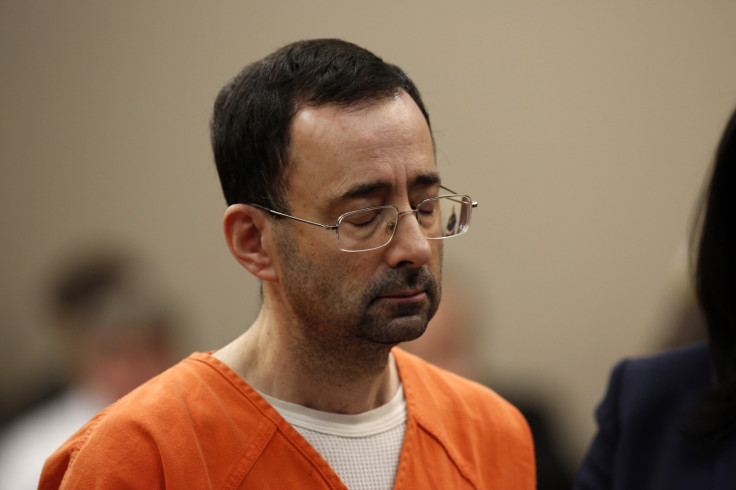 After the upset father was led away, Cunningham called a brief recess on proceedings. When she returned, she said: "If it is hard and difficult for me to hear what his daughters have to say, I can't image what it is like for a parent."
Sixty-five of Nassar's victims are due to speak at the court over the course of three days at the court – today was the second.
An astonishing 265 women have now come forward to say they were abused by Nasser, including superstar Olympian Simone Biles.
Although Nasser has expressed remorse for his actions and apologised to his victims in court, there has been little sympathy from either them, the justice system or the American public for one of the most prolific sexual offenders in history.
"I just signed your death warrant," Judge Rosemarie Aquilina said at the end of a week-long hearing which ended with Nassar being sentenced to up to 175 years in prison. "I hope you are shaken to your core. Your victims are clearly shaken to their core. And I know there are still some who ask are you broken because you got caught."