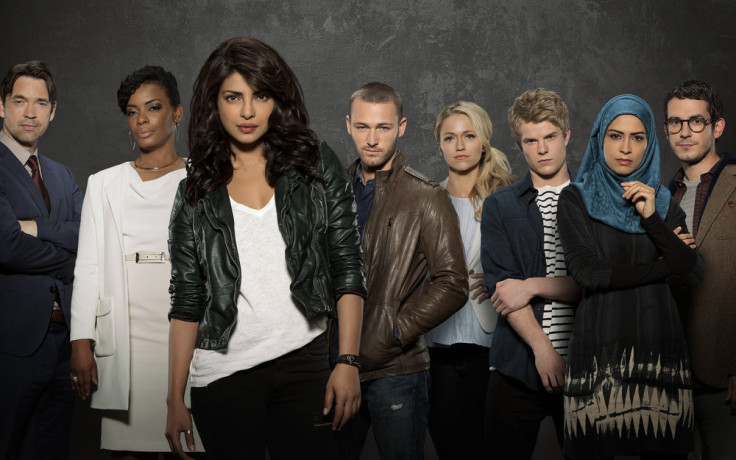 After being framed for a deadly terror attack in the premiere episode of Quantico, Alex Parrish escapes from the clutches of the FBI in order to find the real culprit. But that is not the only problem for Priyanka Chopra's character as she will also have to struggle with her dark past concerning the truth about her father.
Click here to watch Quantico episode 3 titled Cover live stream online. In the upcoming episode, Alex will learn more about her father while trying to hide from the police. Liam, on the other hand, will try to use her mother Sita as emotional bait to get hold of the absconding rookie. Parrish's mother will appear at a live press conference to appeal to her daughter to surrender before the FBI and cooperate with the investigation.
In the second episode, the assistant director of the Quantico base arrested Miranda Shaw for helping Alex in escaping the FBI prison. In a flashback of the same episode, the trainees were asked to find a needle in a hay stack, i.e. to solve a real-life terror plot by finding clues and cracking secret codes used by terrorists.
The official synopsis of episode 3 reads: Alex finally receives information about her father and his FBI past, but in the future it's her mother, Sita, who plays a key role when Liam convinces her to participate in a press conference on national television begging Alex to turn herself in. Also at "Quantico," the NATS learn the art of profiling and focus on their classmates' strengths and weaknesses, ultimately challenging their confidence and comradery.
Quantico Episode 3 titled Cover will air on Sunday, 11 October at 10pm/9pm CT on ABC network